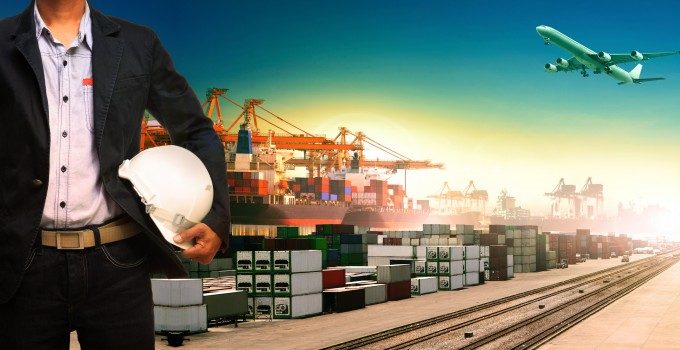 Carriers are enjoying a "true peak season" this year, according to Textainer
Textainer, the world's largest lessor of freight containers, increased its fleet size year-on-year by 7% at the end of the second quarter to 3.1m teu, and saw utilisation level increase by 2 percentage points to 95.6%.
With equipment demand continuing strongly into the peak season, Textainer's interim report is a useful barometer of the underlying state of health of the container industry.
At a conference call yesterday, Textainer president and chief executive officer Phillip Brewer said the firm had seen a "strong increase in container demand" from container lines, which he expected to continue through the third quarter.
Moreover, Mr Brewer said, demand was still "accelerating" and discussions with ocean carriers revealed they were experiencing a "true peak season", on the back of 8% cargo growth from Asia to Europe and 4% from Asia to the US, for the first time since 2010.
Mr Brewer noted that this healthy expansion was double that predicted by carriers at the beginning of the year, and he forecast that the boom would last at least until October.
Nevertheless, in common with its deepsea customers, Textainer has so far been unable to convert strong demand and high utilisation levels into higher leasing rates. It says they "remain under pressure".
New containers are selling at around $2,000, close to the cost of production and "close to the bottom", but with labour costs spiralling in China, Mr Brewer said he expected newbuild rates would ultimately climb.
Used container prices are also under pressure, with Textainer reporting prices down by 25% in the past year.
Asked what was the "elusive lever" that would lift daily hire rates – given that the normal fundamentals of supply and demand have had little or no impact to date – Mr Brewer alluded to the low cost of new equipment and the industry's incessant drive to reduce costs being major barriers.
However, in respect to Textainer's own cost control, he said: "We remain the lowest-cost operator among our public peers and we have lowered our financing costs….as a result, we continue to provide above-average returns in both good and challenging markets."
As a consequence of its judicious budgeting, adjusted net income for the six month period increased by 6.8% versus the same period in 2013, to $99.3m on revenue of $275m, which was ahead by 6.2%.
The outlook is also assured for Textainer which has only 6% of its fleet on leases that expire in 2015 and a similar number the year after.
Meanwhile, according to Drewry's annual Container Census report, Textainer and its leasing peers are set for even more growth, as cash-strapped ocean carriers opt for leases rather than purchases to renew their container fleets.
Report author Andrew Foxcroft explained: "This is because the changed financial climate has left the container shipping industry heavily in debt and unable to access capital for investment."
Moreover, cargo growth on most of the world's tradelanes and the increased use of fuel-saving slow-steaming, which results in average container journey times lengthening, will also increase the demand for more equipment.