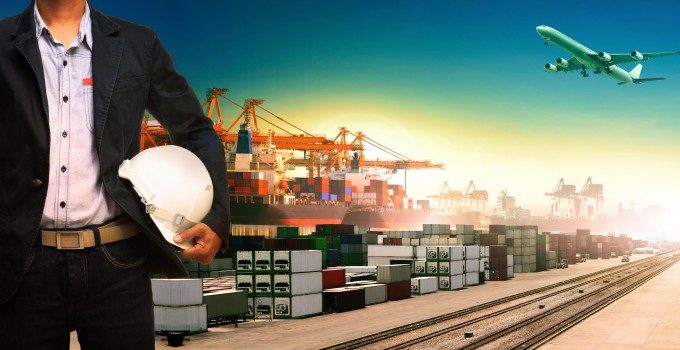 Port authorities, terminal operators and dockworker unions will tomorrow learn what plans the European Commission has for the port sector when a public hearing is held in Brussels.
The EC's directorate general for mobility and transport (DG Move), had been preparing to introduce a renewed ports policy, but has come under sustained criticism from a range of industry interests for trying to create a "one-size fits all" pan-European regulatory environment for ports, covering the provision of cargo services and labour agreements between employers and port workers.
Livia Spera, political secretary for dockworkers and fisheries at the European Transport Workers Federation, told The Loadstar that in preparing the ports policy review, the commission had isolated particular labour issues in some European ports and extrapolated that these problems exist across the entire EU.
"Our argument was that these problems should be addressed at a local level rather than introducing pan-European legislation, because it doesn't work and it was previously rejected by the Parliament. We welcome the fact that they have stepped back from this, although the fact that they have given up on the idea of presenting a legislative proposal doesn't mean that further efforts to liberalise labour relations won't take place – and we will remain vigilant."
The commission's previous attempts to address port labour, in the widely derided Ports Packages I and II, came to naught after being rejected by the European Parliament, and the EC appears to have dropped a further attempt to legislate labour relations.
The dialogue between employers and labour in the port sector will now move to the recently established European Social Dialogue Committee, which will see the European Sea Ports Organisation and Federation of European Private Port Operators, representing port authorities and terminal operators respectively, sit down with the ETF and the other main dockworkers body, International Dockworkers Council, to discuss labour issues and working conditions in the port sector, such as health and safety.
With labour off the agenda, the EC has intimated that the new ports policy – and it remains unclear whether this will come in the form of regulation, a directive or a communication – will cover technical services within ports, such as pilotage, mooring and towage, but terminal operators and ports remained concerned that it will also once again attempt to regulate on the provision of cargo handling services.
The commission's previous efforts to bring in legislation on cargo handling brought widespread criticism from Europe's terminal operators, who argued that the market was already liberalised and further legislation was unnecessary.
"At the same time as the new ports policy is being formulated, there is also a concessions directive working its way through the system, but that appears to exclude ports because they are on land, and land-based concessions have always been excluded from EU regulation," one terminal operating source told The Loadstar.
"But DG Move has said that if this directive doesn't include ports then it might launch its own ports concessions directive," he continued. "It claims that failure to do so would create uncertainty – if that is so, then that uncertainty has been there for nearly 60 years and doesn't appear to have done much harm to either the port sector, our shipping line customers, or even consumers.
"It looks as if they are trying desperately to find some problem in the sector to address."
If it decides that it wants to introduce new legislation covering ports, the commission will have to act quickly. Under its constitution, the commission is barred from putting forward new legislation to the Parliament if there is less than one year before  elections. With the next set of elections scheduled for June 2014, DG Move will have to formulate its intended regulatory changes by the end of May this year.
Its fundamental argument for the introduction of new legislation was that it was needed to attract new investment in the sector to cater for future growth. Critics however, have pointed out that with a raft of new terminal developments underway across Europe – think Rotterdam's second Maasvlakte, London Gateway and the recently completed terminals in Barcelona and Wilhelmshaven as just a few examples – attracting capital to European ports has hitherto not been a problem.
"The real problem that European ports face is the lack of demand, and growth in demand, to fill the ports that are being built – not the lack of investment, because there isn't one," one port lobbyist said.
That said, tomorrow could still mark another watershed day for Europe's ports.