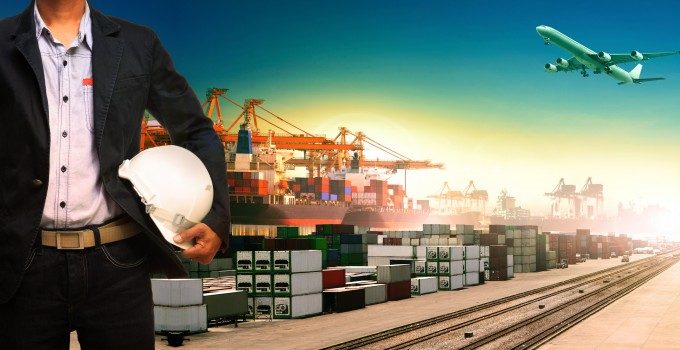 Consternation among forwarders and retailers is increasing as more and more hauliers apply "driver retention surcharges" amid the UK's worsening haulage crisis.
Many smaller firms had managed to avoid adding surcharges, noting that they already paid drivers much more than the "derisory" wages offered by larger hauliers.
But with the increased focus on the driver shortage crisis – its impact now being felt by sizeable retailers – the large haulage firms have, in some cases, purportedly more than quadrupled what they are paying drivers, enticing an increasing number to leave smaller operations.
One forwarder told The Loadstar the surcharges caught them off-guard as, "only at the start of August", they had seen haulage firms increase rates by roughly £50 a load, citing heightened competition for drivers, as the shortage hit 100,000.
"Despite this increase, every haulier we deal with told us that from September there would be surcharges of between £50-65 per load," the forwarder said.
"I cannot bear to think what December and peak season build-up will be like for container haulage, when it is already this bad. Our hauliers told us this was a purely non-profit move, the money going directly to drivers to stop them taking more lucrative offers from larger firms."
One independent haulier said his company was in negotiations on rate levels with various customers, but, he added: "It is coming to the point where we are having to consider surcharges simply to prevent the exodus of drivers being seen. We have already increased our hourly rates by 20%, but if we lose drivers, we will be looking at agencies for staffing.
"Through agencies, it's approximately 50% more than the hourly rate achievable, so costs have to increase or we risk running at a loss."
The wave of surcharge announcements follows an opening shot by a large haulage firm in July that led to customers paying an additional £40 per movement this month.
One small retailer told The Loadstar: "Charges have risen, production times are erratic and exports have dwindled to almost zero. I use a distributor and their charges for deliveries have gone up around 10% more than last year, and all my best UK-based shop customers are ordering less too as they are in the same boat with their mail order sales."
Meanwhile, a spokesperson for Sainsbury's said: "Our colleagues and suppliers are working hard to make sure customers can find everything they need when they shop with us. Availability in some product categories may vary, but alternatives are available and stores continue to receive deliveries daily."
Drivers, however, have hit out at larger retailers and the bigger haulage firms, claiming they were the ones who brought the industry to "crisis point".
Now, they said, it would be the smaller firms which have paid "above and beyond" the industry standard that would be suffering, as they lacked the deep pockets to match the massive, but temporary, financial incentives to move.
One driver explained: "Rather than address the problem, all this money is doing is swirling the existing pool of drivers around. The shortage remains, it's just those responsible for it can pay their way out of it and lay the blame on Brexit or whatever, while those who treated drivers as human beings but lack the deep pockets lose drivers and business."
The forwarder noted there had been reluctance among some of the hauliers they use, with one insisting they would not implement surcharges.
"But within two weeks, and with more merchant hauliers implementing surcharges, they soon joined in, unfortunately – it seems the unifying reason for all this is they're having to stop drivers taking these more lucrative offers," the forwarder added.
There have also been rumours of an Asian liner shipping company, thought to be Yang Ming, adding a similar surcharge, and one UK haulier, who could not confirm the carrier charge, told The Loadstar: "Could be that other lines have just hidden the surcharge in the increased haulage costs we have seen this past month, rather than specifically naming it as a separate driver retention surcharge."
For customers though, it appears there is little alternative but to pay up, with multiple sources reporting that confirmed deliveries had failed as a result of drivers not turning up. This has led customers to "frantically" seek alternatives or face waits of up to a week to get their goods, with many laying the blame at agencies offering "vastly inflated" rates, with one small haulier saying just this week they had lost a driver to an agency.
One owner-operator told The Loadstar the agencies were not the source of the problem, but rather the "big guys" which had failed to value their workforces and driven rates down.
The forwarder asked: "With Christmas fast approaching and November and December being historically bad with availability and a need to pre-book slots with hauliers due to high container volumes arriving for Christmas, just how much worse will this get?"