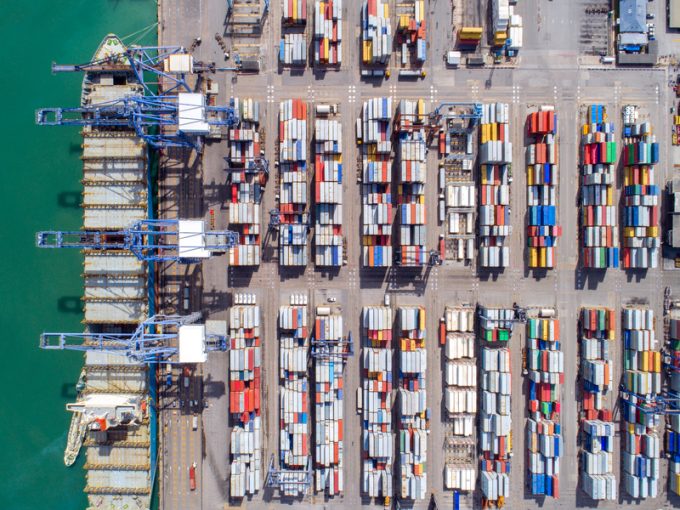 The increasing data link-up between shippers and ports was in evidence last week when an Alibaba-led group, developing common standards for supply chain visibility, on the eve of its first anniversary released Enabling Logistics Visibility by Interconnecting Logistics Information Service Systems in a Standardised Way.
Meanwhile, North American operator Global Container Terminals (GCT) announced it had joined blockchain consortium Tradelens.
The Logistics Visibility Task Force was set up by Chinese e-commerce giant Alibabawith its in-house logistics operator Cainiao Network, China's National Logistics Information Platform (LOGINK) and the International Port Community System Association (IPCSA), which comprises port community systems, cargo community systems, sea and airport authorities and single-window operators in around 40 countries.
Like other industry-wide digitisation-inspired initiatives, such as the Digital Container Shipping Association, its chief aim is to develop a set of common standards that would allow different community systems to relay data to each other.
Zhu Hongru, head of standardisation at Alibaba, explained: "[We] will work together to build the task force into a platform for international logistics information sharing, which will also inform the development of standards and promote collaborative working.
"This work will inform ISO standards and become industry de facto standards, which will be used in the construction of global smart supply chains."
Gu Xuemei, Cainiao Network chief technology officer, added: "Standards have become the universal language and logistics technical standards are an important way of information sharing among logistics partners.
"Full supply chain visibility means that when users purchase goods from other countries online, they can track in real time where the package is located. This makes it easier for users to shop across borders and facilitates the flow of information in the global logistics system."
Over the past year, Cainiao Network has been working on these interface standards with LOGINK and the port community systems of Hamburg, Antwerp and Rotterdam.
In a separate development, GCT, which operates two terminals apiece in New York and Vancouver, said it had joined the Maersk/IBM-launched blockchain initiative Tradelens to bring it a competitive edge.
"Joining a technology platform like TradeLens adds to our capability to deliver best-in-class service and visibility to our supply chain partners," said Doron Grosman, GCT president and chief executive.
"As competition increases from other ports and customer demands intensify, we need to activate every solution to increase cargo velocity through our terminals and improve performance," he added.