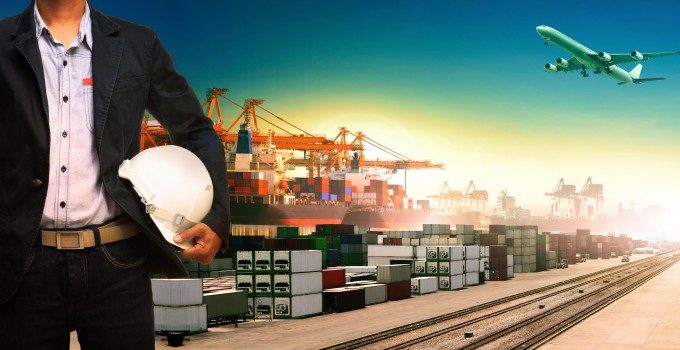 Shippers have welcomed IATA's recent initiative to standardise carbon footprint methodology, as well as its latest pledge towards cutting 48 hours off transit times.
But reliability and transparency are also key, Cindie Blackmer, manager transport contracts and negotiations for Intel, warned delegates at the World Cargo Symposium in Los Angeles.
"Talk of cutting two days off transit times by 2020? I like those kinds of numbers," she told delegates, "and if you can do it cost-efficiently, at the same price? Now, you've got me."
Intel, which last year moved into fifth position on Gartner's Supply Chain Top 25 list, has four key requirements from its logistics and transport providers: responsiveness and reliability; visibility; collaboration; and a certain supply chain cost as a percentage of revenue.
"We don't like late planes, or hearing that Customs has held up a shipment – we want our providers to deal with that. I get executives calling to say, 'I could have flown there in 15 hours – what's the problem?'
"People want [electronic devices] faster and they need to evolve quicker. That velocity drives both home and business. It's a perfect fit for air freight, but what are we doing to evolve that? "
Speaking to The Loadstar on the sidelines of the event, Ms Blackmer explained that cutting transit times reduced waste and inefficiencies.
"We need to take wastage out. Time is money, so transit time is important. If you take out waste you reduce cost. Sometimes I would choose a five-day service, but I'd like a three-day service – especially if it's at the same cost."
Pledging to remain an air freight customer, she added: "We need ocean freight for certain areas of our business, but air freight is an integral part. We make small devices which are valuable and we will continue to use air."
Intel uses ocean for capital equipment, preferring the slower, cheaper  service, which otherwise could move only by freighter.
Hewlett-Packard, however, went from moving 50% of its tonnage by air in 2011, to 30% by 2013. Nevertheless, it continued to fill the equivalent of some five 747 freighters each day, or 533 tonnes, while its parcel products, which in part travelled by air, amounted to 288 tonnes a day.
"Our spend in this domain is in the billions," said Tony Prophet, senior vp operations.
"But we are using less air. We have got a whole new mode – rail – and we're now using it for substantial amounts. Both our rail and sea sectors are growing."
Hewlett-Packard worked with DB Schenker to set up a freight train between Chongqing and Duisberg in Germany, and has set up a sea freight hub in Piraeus. Mr Prophet said: "Piraeus is going to cause ocean to grow, and air is under pressure because of the new routes we can get via ocean."
He added that HP's logistics choices were not all about cost: innovation, value, engagement, flexibility and the environment were also critical pillars.
And environment is also a key concern for Intel, said Ms Blackmer.
Air freight accounts for 74% of Intel's transport budget – but just 34% by weight – and a staggering 97% of its logistics carbon footprint. The company has a goal to reduce transport CO2 by 30% between 2011 and 2015 – it cut it by 13% in 2012, got it down to 20% in 2013 and hopes to reach 26% this year.
Ms Blackmer said the last chunk would be hardest to achieve, but said that IATA's new carbon methodology would help enormously.
"I'm thrilled to hear that the airline industry has set up standards to help us. That's what we needed. We were frustrated as to how to gauge it and see how we were doing."
She said that while she could have a pretty direct conversation with integrators about their CO2 reduction plans, she had to put pressure on forwarders to transfer those concerns to carriers.
Ms Blacker told The Loadstar that the IATA event had been enormously helpful in supporting her understanding of the airline industry. But she added: "I don't think I need a relationship with the airlines, but my questions to logistics service providers will be different in the future.
"We weren't asking the right questions; we weren't leveraging it properly."
She also said she had no problem with reliability in air freight.
"We only work with great providers, so the overall quality is strong."
She ended her presentation saying: "Value, speed, cost and green. If I get those things, it makes it easier for me as a customer to use your planes every day."