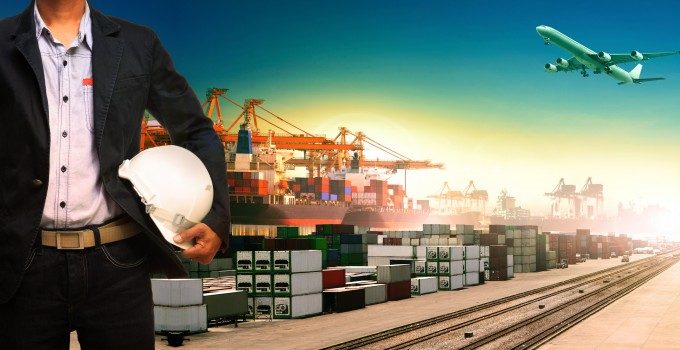 UPS reported strong fourth-quarter results as it celebrated a strategy embracing SMEs and improved use of technology. 
Q4 revenue reached $19.8bn, up from $18.9bn a year earlier, and on an adjusted basis, net income was $1.6bn, up from $1bn last year.  
The operator said the supply chain and freight business units "demonstrated continued growth as the result of greater alignment with small and medium-sized customers"
It added: "Coyote, brokerage and international air and ocean freight made significant contributions to operating profit within forwarding." 
CFO Richard Peretz said: "The Supply Chain & Freight group produced a solid quarter of financial performance, when you consider the approximately $60m in lost profit related to the contract ratification process at UPS Freight." 
Logistics revenue was up almost 7%, with growth in healthcare, aerospace, retail and manufacturing.
In the fourth quarter, ocean freight produced its "best results this year; double-digit shipment growth, great cost control and expanding margins", said Mr Peretz. 
"Overall, Supply Chain & Freight had another outstanding year, with double-digit profit growth." 
In the US, the domestic business saw revenue increase 6.3% year on year, with revenue from Premium Next Day Air up more than 10%, while volumes grew 7.8%. Revenue was up 2.9% in the international business, while operating profit grew 9.8% on an adjusted currency-neutral basis, to $807m.  
Export shipments grew 2.4% led by Europe and the Americas. Most lanes out of Asia were positive, but exports from Asia to the US were down "due to the changing trade environment". 
UPS added that the peak had been good, and well executed.  
"We coordinated closely with customers for improved forecasting, expanded air and ground capacity with higher levels of automation, refined staffing and training plans, introduced new technology to align incoming volume with available capacity and, finally, we implemented pricing actions to better control shipment characteristics," said James Barber, chief operating officer. 
UPS said the strong 4Q performance had offset some "labour headwinds" .
Meanwhile, UPS is undergoing a transformation strategy, which has so far been successful, said Mr Barber.  
"The first major transformation strategy is growth and higher-quality revenue. Our commercial actions to align pricing, volume and mix were very successful. 
"We also simplified pricing and enabled our sales force to provide small and medium-size customers with quicker quotes, often on the spot. And we generated strong digital marketing results with streamlined product offerings and pricing programmes aimed at small and occasional shippers. 
"The second transformation strategy is using technology to drive greater efficiency in operations and our back office, while making the company more agile and flexible." 
UPS is also focusing more closely on SMEs, a sector which accounts for 95% of US companies and 50% of US GDP.  
Kathleen Gutmann, chief sales and solutions officer, said UPS's strategy to attract SME was working.  
"Our small and medium-size business growth was the best we've seen in recent history in the US as well as throughout the world and across different industries. And you can see that demonstrated in our notable B2B and B2C growth." 
This year will see the company continue to build US infrastructure, with 18 facilities coming online and two internationally, following the opening of 22 facilities last year, 14 of which opened in the US in the fourth quarter.  
Mr Peretz predicted: "We anticipate growth in the air shipments to be in the mid to high single digits and ground in the low single digit range. Operating profit is projected to grow between 10% and 13%, coupled with margin expansion. 
"We expect the international segment to have another strong year, with average daily shipments up 3% to 5%. Product mix will increase revenue yields. And as a result, revenue will increase 5% to 7%. We will maintain our industry-leading margins and expect to generate operating profit growth of 10% to 12%. 
"Finally, in the Supply Chain & Freight segment, we will continue to execute the disciplined strategy. We expect operating profit to increase in the low to mid teen range. 
But he warned that there would be "some headwinds to remain from the freight contract ratification process". 
You can see the full results here, and the earnings call at Seeking Alpha here.