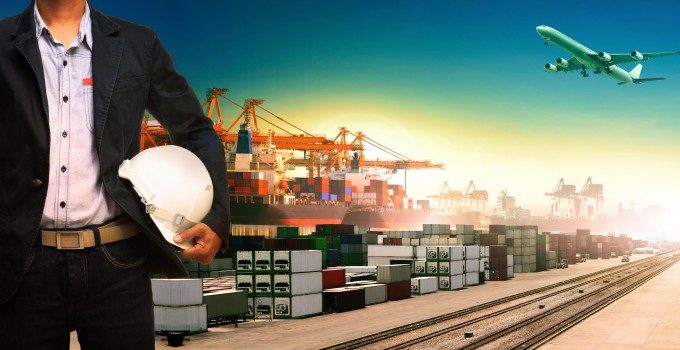 The first non-campus university course in supply chain management directed specifically at businesses that want to further educate their staff and budding executives is set to be unveiled in the UK.
The Supply Chain Academy has teamed up with the University of Plymouth and will shortly launch a Bachelor of Science (BSc) degree in international supply chain management. The Loadstar understands that the two organisations are in the final stages of coming to a formal agreement.
The Supply Chain Academy will run the courses – setting content, arranging lecturers, tutors and student schedules – while the University of Plymouth, which has long been a leader in maritime degrees, will act as the awarding body which confers the degrees on the students.
There are several key differences between this course and existing degrees in supply chain management offered by universities such as Liverpool, Hull, Huddersfield and Herriot Watt, Zen Yaworsky, Supply Chain Academy programme director, told The Loadstar.
Firstly, despite the course being neither site- nor time specific, face-to-face lectures and tutoring will take place at company sites; and it does not adhere to the typical academic year that runs from September to September, but can be begun at any point in the calendar year.
Mr Yaworsky said: "We are, essentially, getting rid of the traditional trappings of bricks and mortar universities, and this delivers a significant return on investment for companies, because the cost of this degree is around 30% that of a traditional qualification."
Secondly, the course is being specially targeted at companies.
"It is run on a cohort basis, with 10 to 14 people taking it at one time, and is tailored to a company's specific needs," Mr Yaworsky said.
"For example, it may well be that many employees already have extensive experience of supply chain operations through their work, and if this experience is validated by Plymouth University then the cohort will likely be able to skip the first year of the degree and be faced with just a two-year course."
The course can also be tailored to suit the industry in which an organisation operates – such as oil & gas, automotive, pharmaceutical or government procurement – while also taking into account students' specific needs.
"So for someone from an operations background, for example, it would be more weighted to teaching them finance, procurement and marketing functions," added Mr Yaworsky.
The UK's professional bodies that represent logistics and procurement executives, the Chartered Institute of Logistics and the Chartered Institute of Purchasing and Supply, respectively, have given their full accreditation to the degree, and successful completion of it will result in membership of the relevent organisation.
In a broader sense, the launch of the new course builds on other developments in supply chain education that seek to reverse what Mr Yaworsky calls the "toxic demographics" of today's supply chain in the UK – with just 9% of employees in the industry below the age of 25, 44% of employees over the age of 45, while around 45% of workers in the industry are educated only to GCSE/O level or below.
This September saw the first undergraduates enrol at Huddersfield University's four-year Logistics and Supply Chain course, which has been funded by the Novus Trust, an industry body sponsored by a range of freight and logistics firms and headed by Andy Kaye, chief executive of specialist recruitment firm Bis Henderson.
Launching the project, Mr Kaye said: ""In creating a degree by the industry for the industry, Novus founder members will be able to tailor the course content and selection criteria of graduates to their own business recruitment strategies. There is a significant benefit in reduced graduate recruitment cost."
Meanwhile in London, the Cass Business School has announced it will launch a masters degree in Supply China Management next September – although its principal aim appears to be preparing postgraduates for a career in management consulting.