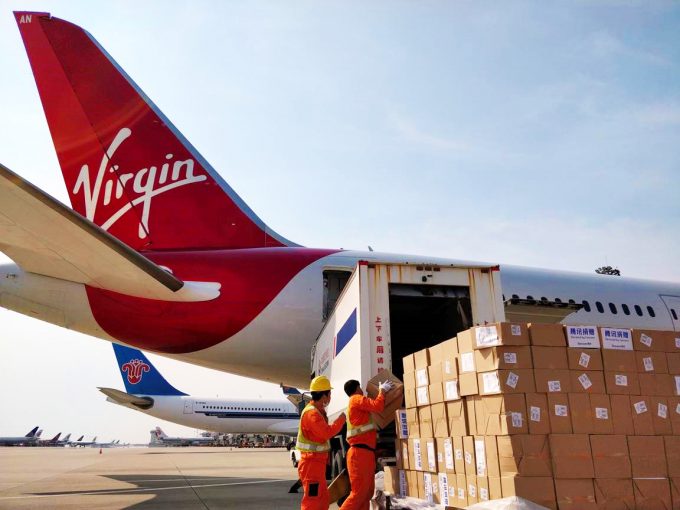 Virgin Atlantic appears to have secured its future through a private recapitalisation.
The carrier had hit the headlines for asking for government cash, despite shareholder Richard Branson being a billionaire. But it now appears to have found a solution.
The restructuring plan, spread over five years, has the support of shareholders of Virgin Group and Delta, as well as new private investors and existing creditors, said the airline.
"It paves the way for the airline to rebuild its balance sheet and return to profitability from 2022."
The package will be worth some £1.2bn over the next 18 months, but the carrier must cut costs by £280m a year, and a further £880m in rephasing and financing aircraft deliveries over the next five years.
Shareholders will provide about £600m over the five-year period, with Virgin Group contributing £200m of that, while £400m will be from shareholder deferrals and waivers. Davidson Kempner Capital Management will provide £170m of secured financing, while creditors will defer payments worth more than £450m.
However, to get approval from all creditors, the restructuring plan will need to go through a court-sanctioned process, with the recapitalisation likely to come into effect in the next couple of months.
The airline has struggled to make ends meet, with the leadership taking voluntary pay cuts and some 3,550 jobs cut. Flying was reduced by 98% in the second quarter, with capacity in the first half expected to be down 60%. It has carried out more than 1,400 cargo flights, however.
It has closed its Gatwick base, but kept its slot portfolio, it said.
"By 2022, Virgin Atlantic will fly the same number of sectors as 2019, despite its smaller scale, demonstrating productivity and efficiency improvements," it said.
"The airline will operate a streamlined fleet of 37 twin-engine aircraft following the retirement of seven 747s and four A332s by Q1 2022, with rescheduled delivery of outstanding A350s and A339s."
It will re-start passenger flights on 20 July.