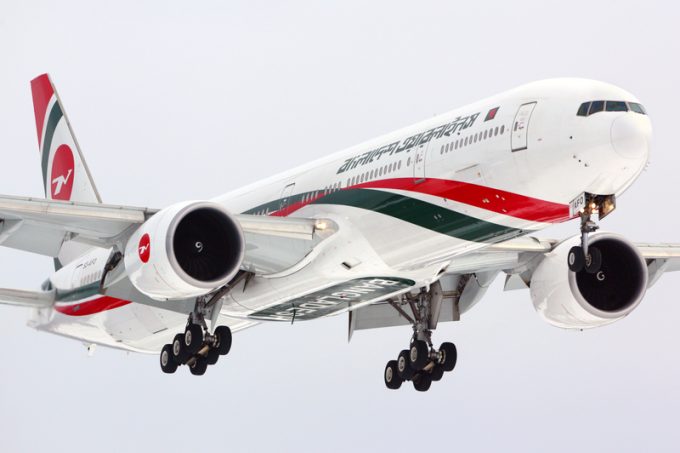 Biman Bangladesh Airlines is facing another financial setback following huge losses after suspending flights during the pandemic.
The national flag-carrier owes $250m to the Bangladesh Petroleum Corporation (BPC) in outstanding fuel bills – and the BPC wants payment.
A meeting at the energy ministry on Thursday could not reach a solution on how the dispute between the two state-owned companies over the bills could be resolved.
The loss-making carrier has also failed to buy the freighters it was planning, eyeing the immense potential for profit by carrying cargo.
According to officials, Biman recently wrote to the ministry of finance asking that its dues to the BPC be written-off. However, according to the law, neither the ministry nor the BPC can do that. But in any event, neither the BPC, nor its parent organisation the energy ministry, would have agreed to waive the dues
Energy division senior secretary Anisur Rahman said the bills had built up over a long period, starting in 2009 and that either Biman or the finance ministry must now pay, otherwise, the due will continue rising, he said.
Biman buys jet fuel worth $6m from the BPC's Padma Oil Company every month.
Last May, the struggling carrier got $30m in loans from the government to keep it afloat, and earlier this year the government approved a loan worth $120m to be be disbursed in four instalments.
Biman CEO Mokabbir Hossain would not comment on the issue, but senior secretary of the Ministry of Civil Aviation and Tourism Mohibul Haque said today that the majority of the debt was surcharges.
"During the past few years, we paid some portion of the accumulated debt every month," he said.
Mr Haque said that prior to the pandemic, Biman operated 600 flights every week, but it now can operate only 130-140 in a week.
"How we can make a profit now? Without the virus, we may have earned profits worth $120m a year," he said. Pre-Covid, Biman was earning revenue of more than $42m a month, which had came down to around $27m.
Mr Haque told The Loadstar the move to buy freighters stalled after the lockdowns began, but, added: "Now as coronvirus is slowing down, we are going to resume the move."
He said Biman was carrying cargo in smaller passenger aircraft. Each week there were two cargo flights to Hong Kong and two to Guangzhou.