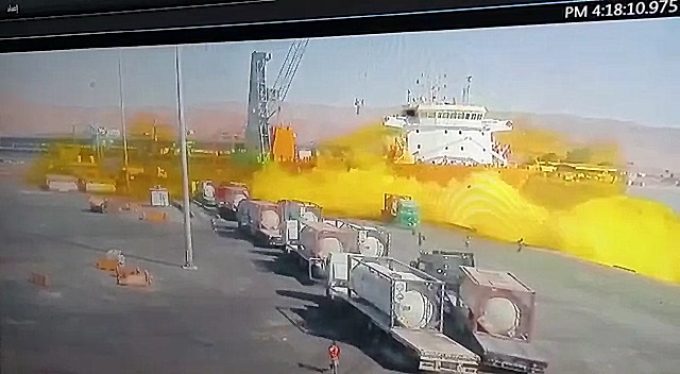 Port workers at the Aqaba Company for Ports Operation and Management (ACPOM) ended their strike yesterday following reassurances about port safety measures.
The strike began after the deaths of 13 docker workers and around 260 injuries when a container loaded with nearly 30 tonnes of chlorine fell from a quay crane during loading on 27 June.
An investigation led by interior minister Mazen al-Faraya resulted in the director generals of ACPOM and the Jordan Maritime Commission being sacked  and ACPOM's board of directors being dissolved.
Mr al-Faraya had told media on Sunday that the senior management at ACPOM "do not have leadership skills".
Meanwhile, Ports Workers' Union leader Ahmed Amayreh said earlier that some of the union's demands over safety had been met.
Mr al-Faraya said the weight of the container of chlorine which fell exceeded the maximum load of the crane cable and blamed the tragedy on "recklessness and negligence". He said: "The container weighed about 28.9 tonnes, which is over three times more than the capacity of the cable of 8.6 tonnes, causing it to break."
He said 18 similar containers of chlorine were being loaded onto the ship and it was the fifth that saw the cable break causing the container to fall and burst open.
Details of the investigation into the incident have been passed to the public prosecutor's office.