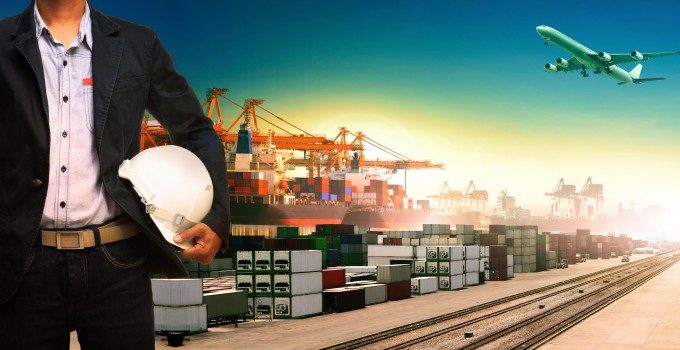 Is there a new supply chain bottleneck looming in perishable maritime trades? As the longstanding lack of investment in conventional reefer capacity shows no sign of changing, and container carriers appear to have placed an unofficial moratorium on reefer box investment until their $1,000-plus per container general rate increase has become widely accepted throughout global markets, there is the growing possibility that shippers could find capacity increasingly scarce.
In an irony that will not be lost on perishable shippers as they look at their dry cargo cousins, investment in reefer transport capacity – both conventional and container – appears to have dried up. According to Drewry Maritime Research's Philip Damas, in the presentation delivered to delegates at the JOC's recent Trans-Pacific Maritime conference in Long Beach, more conventional reefer vessels were scrapped last year than any other in history.
Altogether some 74 conventional reefer vessels were "recycled" last year, according to Drewry figures, meaning that the global fleet has now shrunk to its smallest level in living memory, with an accumulated global capacity of just 210m cu ft across 800 vessels. With no new vessels under construction, the conventional fleet now represents just 9% of global perishable maritime carrying capacity.
Noting that demand for perishable transport is forecast by Drewry to grow by 4.5% per year, Mr Damas said that dwindling options for shippers resulting from no new investment in the conventional reefer fleet, combined with drawback on investment by reefer container carriers, could prompt fresh capacity bottlenecks.
Meanwhile, Bill Duggan, vice president for perishable products at Maersk Line North America, remained adamant that the company would stick to its guns and not invest in new equipment or further R&D this year. "Our reefer rate restructuring initiative aims to provide us with the returns so we can reinvest in the future."
He conceded that the industry's customers were caught in a tight situation, especially at the present time, when seasonal demand creates growing pressure in the worldwide market. "From February to May, demand clearly exceeds supply," he said. "This remains a real concern moving forwards."
The paradox is that while shippers have historically been drawn to container services by low rates and the promise of higher efficiency levels, the reality is that conventional reefer shipping is considerably more efficient, at least on a purely maritime level, as noted both by Mr Damas and Mr Duggan during their speeches. A reefer vessel may make between seven and nine turns a year, compared to the average four that a reefer container now makes.
Mr Duggan said that reefer box scrappage rates were generally 3 to 4% of the fleet per year, while slow steaming initiatives also tie up box supply more than previously. In addition, out-of-service units generally run at 3% at any given time. Thus, the population of available boxes is in fact considerably lower than the absolute fleet numbers suggest. "All of these factors play into the pressure we face, especially when combined with the accelerated scrapping of breakbulk reefer ships," said Mr Duggan. The transition to containerisation as the dominant force in reefer trade, he observed, has been "very fast".
While Mr Damas argued that the buying power of larger perishable shippers would allow them to secure capacity in the market, he also noted: "Cargo owners used to specialised vessels may not like what container carriers have to offer, but now they have no choice."
While Maersk reportedly has a 25% share of the global box reefer market, with a fleet of 250,000 units, one silver lining for shippers may be the fact that its exposure to the market, and subsequent decision to freeze investment as a result of that exposure, may allow other box lines to grab market share.
The Coolstar understands that Korean carrier Hyundai Merchant Marine has taken a strategic position to grow in the reefer business in 2013 on a global basis. According to representatives of the carrier present at TPM, the carrier is setting up a dedicated reefer team in Seoul and just bought 2,500 new reefer boxes fitted with Carrier machinery.