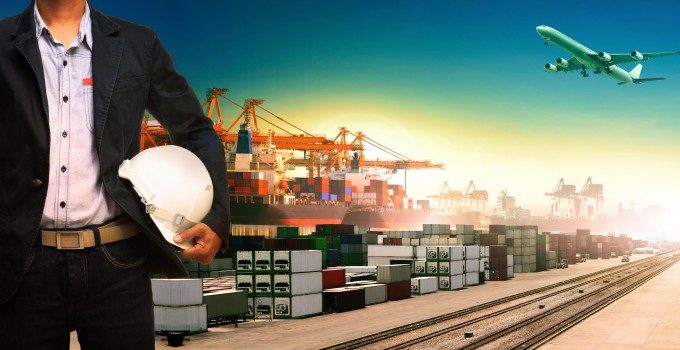 Forwarders are claiming that airlines are unfairly damaging their business by trying to introduce chargeable weight methodology on all surcharges.
Korean carrier Asiana is the latest to change its system, releasing a customer notice this morning saying that it will "change the calculation base for fuel and security surcharges as well as for all other surcharges, based on weight calculation, ex-Europe, from actual weight to chargeable weight, effective as of September 2013".
Numerous forwarders have contacted The Loadstar since it published an article on surcharges last week, while shippers are calling for further clarification of surcharges in general.
"I get fed up," said the group managing director of one European forwarder. "The airlines expect the forwarders to go to their customer base with no justification for this extra cost. We cannot compete with the integrators in this way. How can I say I am representing my customers' best interests?
"It also effectively puts me out of the game," he added. "The challenge for forwarders is to show what value we can add. I can negotiate on a freight rate, but on surcharges we're simply debt collectors. Airlines should stop hiding behind surcharges and look at the freight rates."
Forwarders also claim that airlines are "hiding" behind antitrust regulations which prevent them from discussing surcharges openly.
One airline source responded: "The rules are very strict – I like my job and I like my freedom. We have tried to be open with customers and kept them informed."
On the accusation that the changes have been made during the summer when much of the industry is on vacation and unable to respond, he added: "We talked about the timing a lot. We are unable to make announcements to the market early, in case we are accused of signalling, and it is now that new contracts are being agreed."
Officially, no airline contacted by The Loadstar would comment on surcharges. Emirates issued a statement saying: "Due to escalating fuel and security related operating costs, Emirates SkyCargo will change its application of fuel and security surcharges from gross weight and apply it to chargeable weight. The change will be effective 1st September 2013". It would make no further comment.
The row has gained momentum as some forwarders have pointed to the fact that some airlines, while basing surcharges on chargeable weight, only pay out refunds based on deadweight. "It's hyprocritical," said one.
No forwarders would go speak to The Loadstar on the record, for fear of "retribution" by the carriers.
Meanwhile, shippers are also calling on carriers to blend the security surcharge into the overall rate. "Surcharges are the number one topic for shippers," said Joost van Doesburg, air freight policy manager for the European Shippers' Council.
"If they could choose one topic, 99 out of 100 would say they want a fairer surcharge system. Shippers understand a surcharge, but as something based on independent indicators, like the fuel price going up. We don't understand the security surcharge. For years, it's been the same. It's not flexible, security hasn't changed, so why not remove it and put it in the rate? Fuel we know is unpredictable."
The escalation in tension between airlines and their customers threatens to push back the modernisation – and growth –  of the air freight industry, with shippers saying that every additional challenge placed in front of them by airlines simply serves to make them look harder at other modes.
"We know airlines are suffering," said the head of marketing for one large forwarder. "But they should be doing a proper rate. They already have a way of charging volumetric rates.
"We think there needs to be a proper debate about how everyone should work together over the next 10 years. IATA changed the agent agreement but the airlines are treating their customers with contempt."
Another senior forwarding source added: "The civil servants who run these airlines don't understand how to run a business. They should get Mr Ryanair [Michael O'Leary]. He'd know how to make them competitive."