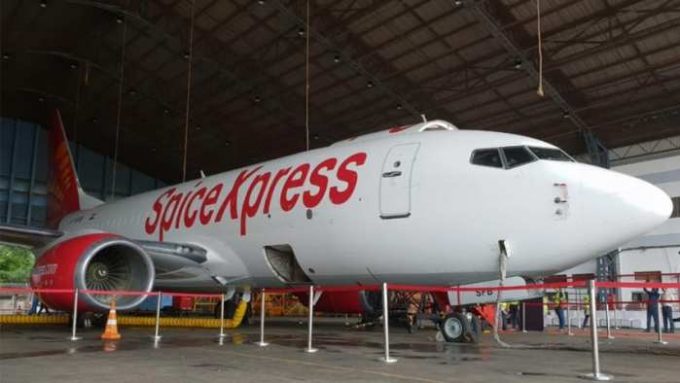 Cargo-ambitious SpiceJet said an improving operating environment, fuelled by the relaxation in Covid restrictions, has helped the Indian low-cost airline to swing into profitability in its Q3 after seven consecutive loss-making quarters.

The airline ended its October-December quarter with a net profit of Rs23.28 crore (Rs232.8m, or $3m), compared with a loss of Rs57 crore in the same period of 2020-21, on gross income that soared 43% to Rs2,679.6 crore.

Ajay Singh, chairman and MD of SpiceJet, said the improved performance in Q3 was mainly driven by excellent logistics operations, a rebound in passenger traffic and assistance from aircraft manufacturers and lessors. Notably, Q3 income from freighter and logistics services increased sequentially to Rs584 crore, from Rs498 crore in Q2, growth of 17%, and from Rs308 crore during October-December 2020, according to a company filing with the Bombay Stock Exchange. SpiceXpress, its air freight arm, handled more than 39,000 tons of cargo in Q3 and the company is looking to expand freighter capacity at a larger scale in the coming months.

"We have some concrete plans on the drawing board, but they are still being evaluated by our top management," a SpiceJet official told The Loadstar.

According to planespotters, Spicejet operates three 737-700 freighters, which delivered in 2018/19, two 737-800Fs, (2019) and three Bombardier DHC-8-400s,  which it has operated since 2011. It has some 14 737Maxs on order.

As Covid lockdowns sent passenger schedules into a tailspin, SpiceJet said it had significantly expanded cargo operations by deploying dedicated freighter aircraft supplemented by passenger-converted planes, thus paving the way to high cargo yields.

"The passenger industry witnessed the much-needed turnaround in [the] third quarter as Covid cases ebbed, travel picked up significantly and there was finally hope that the worst was behind us," said Mr Singh "However, that changed by the second half of December with Omicron." Mr Singh had expected Q3 performance to be even more positive, but for the combined impact of a delayed return of the 737 MAX into service, rising fuel costs and some exceptional adjustments. But he added: "There are renewed signs of recovery in the passenger segment and the logistics segment continues to remain strong. "The airline is now aiming for a stronger comeback in 2022 by utilising and expanding its 737 MAX fleet for better yield and flying experience, launching new customer-centric services, optimising daily operations based on IT and expanding the network both domestically and internationally."  The airline introduced 40 new routes during the third fiscal quarter, but its challenges are in no way over. The deadline set by the Indian Supreme Court for settling $24m the airline is said to owe Swiss maintenance service provider SR Technics is closing in. "The Supreme Court on 28 January stayed the order of winding-up by three weeks to facilitate settlement between the parties. The holding company is currently under discussion with Credit Suisse and expects to settle the matter in the given time frame," said SpiceJet.