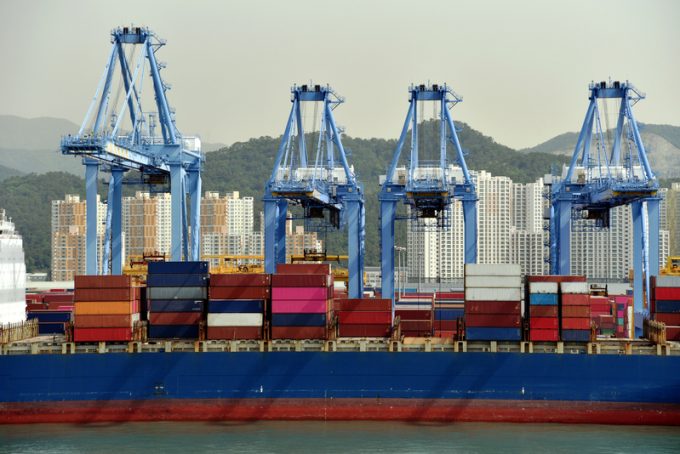 The post-Hanjin evolution of South Korea's shipping industry took another step forward last month with the formation of the K-Alliance.
Comprising HMM, SM Line, Pan Ocean and recently merged Sinokor Merchant Marine and Heung-A Line, the alliance will strengthen the carriers' competitiveness in South-east Asia, according to Korea's ministry of oceans and fisheries (MOF).
It said the alliance represented about 40% of Korea's annual container volumes of 480,000 teu with the region, adding that this is a market share that's under pressure due to the "aggressive expansion" of international players.
Launching in the second quarter, the code-sharing agreement between the carriers will help reduce costs and increase quality of service, the MOF added, while the alliance members will also be offered preferential interest rates for new vessel orders.
Sea-Intelligence's Lars Jensen described the alliance as "another step towards carrier consolidation" in intra-Asia, a gradual process he sees taking place over the next decade, "not unlike the consolidation process in the deepsea trades".
He cautioned, however, that 14 Korean container lines had announced the Korea Shipping Partnership (KSP) in 2017, "without the market having seen a pronounced effect".
Indeed, while the K-Alliance could help bolster the balance sheets of its five members, there is little expectation it will have much impact on intra-Asia trade dynamics.
HG Jung, commercial director of Chung Yang Shipping, told The Loadstar: "The K-Alliance gives the impression of a government-subsidised survival plan, rather than a market domination strategy."
For example, he said, the Hanjin bankruptcy in 2016 had sent shockwaves through the industry and "overwhelmed not only the nationwide private logistics sector, but also gave warnings to government bodies and lawmakers".
While the KSP was formed in the Hanjin aftermath, Mr Jung said the K-Alliance followed the shipping "disaster" experienced last year at the onset of the Covid-crisis. The Korean government had announced an aid package for the shipping industry, but the ministry "encouraged those KSP members to form an alliance and consolidate their overlapped services in order to make the funding more effective".
Nevertheless, the rapid reversal of fortunes for container lines last year helped HMM to an unexpected rebound in volumes and profits, he noted, thanks largely to record freight rates on the deepsea trades to North America and Europe.
Mr Jung added: "There have also been rate increases in breakbulk on the back of increased Chinese demand in coal, ore and grain; Panocean and Korealine are slowly exiting out of a long tunnel of financial deficits.
"It's too early to say Korea's shipping industry has had a complete recovery or that it's booming, but the rock-bottom has passed and the curve is pointing upwards – in the order of container shipping then breakbulk – and hopefully, on and on."