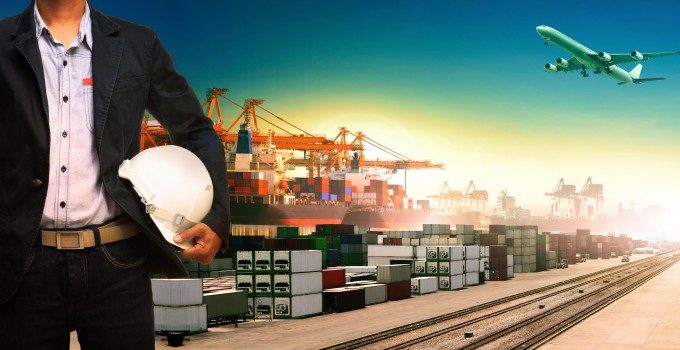 An extended European ban on South African citrus fruit could be "an industry-ending event" according to the head of the Citrus Grower's Association of Southern Africa.
Justin Chadwick was speaking to The Coolstar shortly after announcing that the CGA has hired industry heavyweight Deon Joubert to build bridges with bureaucrats in Brussels.
The European Commission banned citrus imports from South Africa at the end of the country's 2013 growing season because of citrus blackspot. Citrus blackspot is a disease present in Africa and elsewhere – but not in Europe – which is harmless to humans but damages yields and affects the appearance of fruit.
The current ban only affects the 2013 crop and was issued after most of it had been shipped, but the European Food Safety Authority is due to report on the issue in the next few weeks. That report will determine whether the European Commission bans further imports from blackspot-infected areas.
Describing the stakes as "critical" Mr Chadwick said: "It's what we'd term an industry-ending event, should we be banned out of Europe, so obviously we need to make sure we're utilizing all the resources we can to sort the problem out.
"I think in the past we've really concentrated our efforts on trying to ensure the technical merits of our case against the measure, and we haven't really put much emphasis on the relationship building and PR. Deon's  appointment will help us on that side of things."
Deon Joubert is currently head of fruit logistics at Capespan, where he will work until the end of March, although he has already assumed some CGA responsibilities. The Coolstar could not contact him prior to publication.
"Deon has a lot of experience of interaction with the EU and has experience as [South Africa's] agricultural attache to Brussels so he knows the corridors and a lot of people in the commission," said Mr Chadwick.*
"Unfortunately we don't know at all what will be in that EFSA report and it doesn't seem that anybody does. It's been done under quite close wraps and it's critical for us."
Given that citrus blackspot is present in numerous countries, including Australia, Argentina and the US, some industry-watchers have raised eyebrows that South African imports have been singled out.
Europhyt, the EU plant-health monitoring body whose concerns led to the emergency ban, says (here) there were 2,452 "interventions" in 2013 where harmful organisms were detected arriving with plant products in the EU and Switzerland.
Of those, the fungus responsible for citrus blackspot, Guignardia Citricarpa, was discovered 35 times in citrus from South Africa while it was detected 14 times, for example, in shipments from Argentina. Given that South Africa ships six times more citrus to the EU than Argentina does, that implies a higher rate of detection in Argentine citrus produce.
Mr Chadwick said: "I'm sure there is a close relationship between Spain and Argentina – they share a lot of heritage – so I think to a certain extent they've been able to relate to Spain and ensure that their exports haven't been impacted too heavily in terms of citrus blackspot, but Argentina sends over maybe 100,000 tonnes to Europe whereas we send 600,000 tonnes so the volumes are quite drastically different and as a result the perceptions have been much higher for South Africa which a has caused the focus to be on us."
South African citrus represent one third of the EU's annual imports, which arrive during the northern hemisphere's Summer. It is mainly Spanish produce found on European shelves during the northern winter.
That suggests that if the ban persists, Europe faces a Summer of shortages, posing problems not only for growers and cool chain logistics companies, but also for northern fans of quenching southern citrus.
*EDITOR'S NOTE: It is not conventional journalistic practice to add comment to what is otherwise a straightforward news story, but we thought a little tale illustrating the odyssey our writer embarked upon (and this is just to get a comment on a story that is hardly going to make headline national news – it's not as if we're reporting on immigration or the Syrian crisis!)
"For the uninitiated, negotiating Brussels bureaucracy can be fruitless and frustrating. Hence, perhaps, the CGA's decision to hire an expert. The Coolstar's efforts to get to the bottom of the citrus blackspot saga shines some light on the tangled mass at the heart of European regulation.
"First, The Coolstar called the EFSA in Italy. An Englishman who answered the phone was very helpful regarding the science behind Europe's stance towards citrus blackspot. He said he would send lots of information, but didn't, and directed all queries regarding trade restrictions to "DG Sanco". DG Sanco is the European Commission's Directorate General for Health and Consumers, and is responsible for things like trade restrictions.
"Incidentally, a receptionist there informed The Coolstar that they call it "DG Sanco" because Sanco is short for Sanitary Consumer.
"So we tried to get through to Harry Arijs, who chaired the DG Sanco meeting of the Standing Committee on Plant Health in November, when the ban was imposed. As he chairs a committee, we assumed he might be an elected politician, but he doesn't feature on the EU's list of parliamentarians. He does turn up on the International Plant Protection Convention website as "Head of the Sector for Harmful Organisms – Plant Health", which helpfully lists  a commission phone number for him, unlike the commission's own website.
"Either way, he didn't answer, so the call was bounced back to Commission-central where it was redirected to a spokesperson called Sabine van Impe, except she wasn't there either. Her assistant suggested calling Aikaterini Apostola, who is also a spokesperson, but she was off sick. The woman who sits next to Aikaterini explained that Frederic Vincent would ultimately be able to answer questions so The Coolstar called him.
"Unfortunately he was unavailable, so we emailed him and are awaiting answers.
"Good luck, Deon."