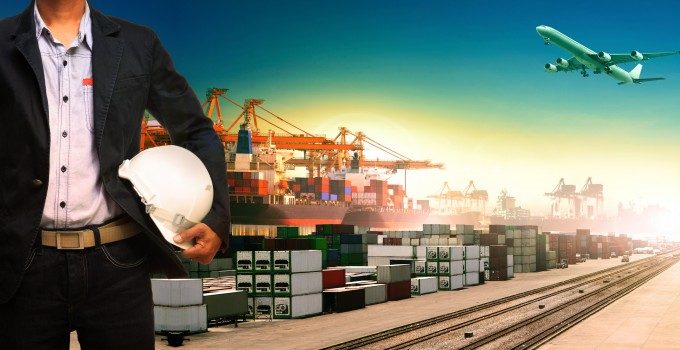 The UK will lose "considerable" airfreight volumes to continental Europe following the Minister for Transport's sudden decision last week to ban the use of REST (Remote Explosive Scent Tracing) dogs.
On Thursday at 2.30pm, the Department for Transport (DfT) issued a notice saying: "From 23.59… REST dogs cannot be used to screen air cargo in the UK until further notice. This applies to originating and any transfer cargo that is not subject to a current UK transfer cargo screening exemption."
It further advised: "If cargo cannot be screened to the required standard using any other appropriate method…such cargo cannot be flown in or from the UK. It may be shipped by sea or it may be sent by road to another EU state for screening using dogs: other EU states retain the capability to screen consignments using dogs."
Companies involved in dog screening have already announced redundancies, and at least 12 dogs have been retired.
"This is a huge problem for UK PLC," said David Williamson, in charge of security for Airworld, which has dog screening operations at Heathrow, Manchester, Glasgow, Prestwick and East Midlands airports.
"It's massive. Unless freight can be cleared by other means, all of this freight will be lost to Europe – and it's a considerable amount."
The decision followed tests requested by the DfT after explosives requirements were raised. "Some of the dogs struggled to hit the new targets in the tests," said a source.
The UK airfreight industry is angry that it is set to lose freight while other EU states have not stopped using dogs. Mr Williamson said: "Each state has the right to set its own security parameters. The UK has more robust requirements than other EU partners."
Affected shipments will be those that cannot go through x-ray machines. DfT guidance suggests screeners use a variety of methods, but most players believe much out-of-gauge cargo, such as generators and engines, will simply be lost to the UK.
"There was no notice period, no back-up plan," complained one UK freight forwarder involved in automotive logistics.
"Most of it is maindeck cargo, and there aren't that many freighters in the UK – but Emirates and Asiana offer good services.
"We will now need to book with Cargolux or Air France KLM – they must be laughing. It was so peculiar that there was no advance announcement."
The DfT said in its advisory it "understands the potential implications and as such is issuing guidelines on the use of alternative appropriate methods for screening cargo on a risk-managed basis. However, given the level of threat in the UK, we cannot allow the continuing use of EDDs [explosive detecting dogs] when we are not confident that it is being used in an effective way".
While the DfT has said the ban is temporary, players said the CAA was stalling.
"We need to know when we can get the dogs back," said Mr Williamson. "If the CAA had given us any sort of a timeframe, we could have made a commercial decision on the future for our company. There is a lot of pressure being bought to bear on the government but I think once the minister has made this decision he won't go back on it lightly."
A DfT spokesperson said: "The UK's aviation security regime is among the most robust in the world and is kept under constant review. We recognise the importance to the UK's economy of maintaining the flow of air cargo through our airports, and have been working closely with industry, ensuring alternative measures are in place to screen cargo. We do not comment on specific security matters."
The CAA failed to respond to The Loadstar's requests for information.