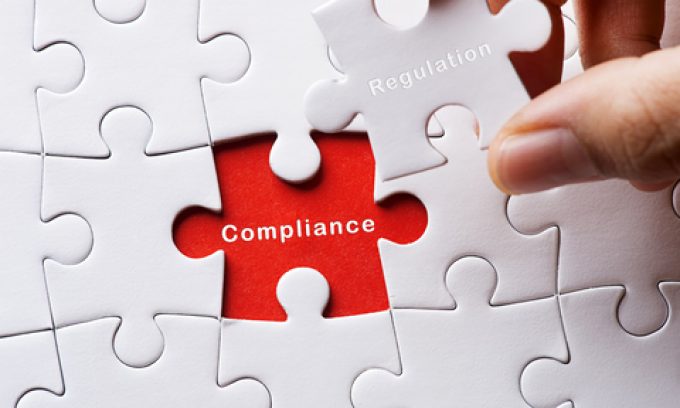 A new application, Know Your Product, launched by supply chain SaaS platform Topo, aims to speed up compliance with local regulations on issues such as product safety.
Know Your Product has undergone trials with major customers and is set to roll out this year, initially focusing on compliance regulations for entry into UK and EU markets.
Hong Kong-based Topo said there was mounting pressure on supply chain compliance, with an increasing scrutiny on sustainability.
This is corroborated by recent moves by shippers such as Ikea to address their scope 3 emissions – those incurred in purchased goods and services, transport, and other processes. Know Your Product is designed to eliminate extensive research into up-to-date legal requirements by making the information available at a glance.
Antony Hayes, MD of Secure Consultants, who assisted Topo in developing the database, told The Loadstar the application could be used to smooth out compliance issues in various countries and across differing customs regimes.
"If you're trying to get a product into the EU or UK – and there are now, of course, differences – you need to know what the regulation is, what's the certification you might want to get? What optional testing could I do that might help me with quality?
"One of the biggest problems is how to get that information quickly and accurately, from people who might be non-technical," said Mr Hayes.
"With this system, you can see the EU and GB straight away, which means you know exactly what to put on your declaration. We've created a database that allows someone to easily search a piece of furniture, for example, and see, if it's going to Great Britain, what the regulations are and whether it complies with those regulations."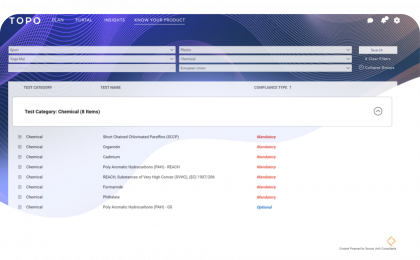 While Topo does not plan to employ inspectors to go into factories, Know Your Product will assist companies by aggregating the necessary data in an easy-to-access format, claimed Tobias Grabler, Topo COO.
"Our customers have their own in-house or third-party teams of auditors that go into the factories regularly and check on workers. So these users can log into Topo and go into the factory with a tablet, go through checklists, take pictures and videos."
Topo, which launched 10 years ago, is a low-code cloud-based platform which focuses on remote collaboration, process automation and advanced analytics for a product's journey from sourcing to production.
Launch product categories on the platform include furniture, sports, camping, pets and optical, with plans to extend to tools, electrical and electronics, toys, lighting and domestic appliances.