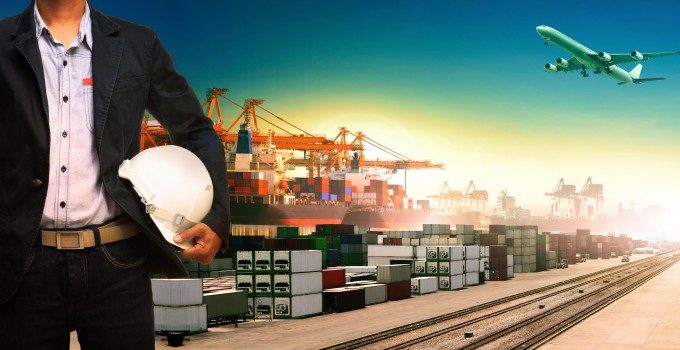 Medium-sized and smaller logistics companies are embracing corporate governance training in an attempt to boost their businesses.
A programme of corporate governance training is something that would send most hard-pressed owners and/or chief executives of SME companies running for the door. But a number of forward-thinking logistics companies are now using programmes to not only help strategically plan their business, but also help accelerate growth.
In the past, many SMEs have placed little emphasis on sound corporate governance. This is undoubtedly influenced by SMEs' limited financial resources and the owners' misconceptions that they are answerable to no one except themselves.
However, many countries from Hong Kong, through India to Jamaica have recently developed or are developing corporate governance programmes and codes of conduct specifically for smaller companies. For instance the Guidelines on Corporate Governance for SMEs in Hong Kong provides a range of general strategic and business advice, as well as precise guidelines on special issues encountered by SMEs. These include succession, family interests and company interests, attracting non-family executives, the balance between capital for growth and control and the integration of management practices with governance. Many of these issues will affect owner directors at some stage as their business develops.
A corporate governance framework is certainly not for everyone, but it can prove a useful tool, especially for start-up companies, in ensuring the management structure is both robust and flexible. In addition, many successful entrepreneurial freight forwarding companies begin as single office entities with a small handful of staff. When growth opportunities appear they are grabbed with both hands, but as companies develop the management and governance demands change.
With multiple offices and an expanding staff the single self-made owner can often benefit from creating a new structure to provide the space and skills for further growth.
Triple Crown Shipping & Logistics, based in Dubai, has engaged in a new government-led programme called Dubai SME that has a corporate governance initiative designed to inform and educate SMEs of the need for robust business and financial processes that will aid future expansion.
Ishwar Jodha, managing director of Triple Crown, explained how the programme has aided his company from start-up. "Right from when we established the company, corporate governance for us simply meant controls, process implementations and owners' needs being met. However, since being involved with the Dubai SME team and attending the various sessions we have a deeper understanding. We can follow a more structured path with effective management practices that can lead a small company like ours towards growth, improved performance and also an important aspect of exit strategy."
Having come from the background of running a multinational corporation as a managing director, Mr Jodha appreciated and understood the advantages of best practices and processes. "As an entrepreneur starting up, there was definitely a need to be cautious and ensure all the checks and balances that could be put in place were present.
"Interestingly, I did not face many challenges because I was clear in my mind that these best practices are important enough to ensure the company moves forward in the manner I envisaged. Every new employee was told about the importance of the idea, although the difficulty was to ensure we did not focus overly on that and lose sight of the day-to-day sales and commercial activities."
So what practical measures have been taken that will benefit his business? "We have set up an advisory board as recommended by the Dubai SME's Code of Corporate Governance, and I am already seeing the benefits. I am an entrepreneur and more often than I realised it is highly beneficial to bounce ideas off those who are objective and often have a different point of view. The feedback has helped me gain a different perspective on matters.
"After attending a focus group on financing for growth, I was also convinced for the need to bring in a CFO. It was a long hard search but all should be in place soon and we will be ready to go all guns blazing to achieve all out targets, to put every single code of conduct in place and reap the benefits of growth and opportunity."
Mr Jodha admitted that for a small company adopting these measures it is a financial strain to start with, but he remained certain that getting the foundations right and having the right team at the helm is an essential building block to build and sustain growth.