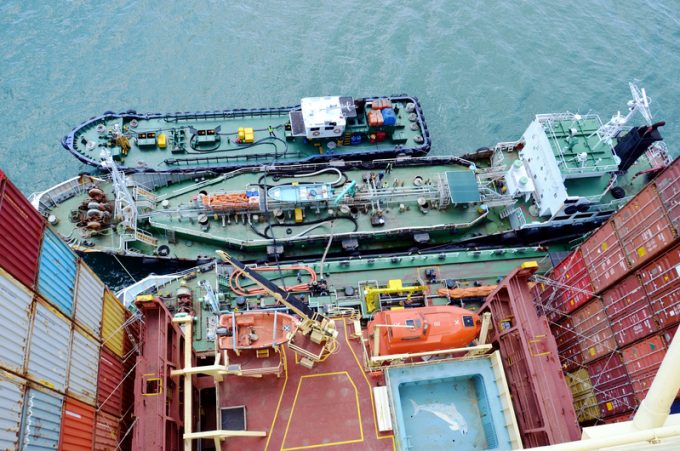 Following huge hikes in FAK rates over the past 18 months, as oil prices surge, shippers now face significant increases in bunker surcharges .
The price of Rotterdam-sourced low-sulphur fuel oil (LSFO) jumped yesterday by $14.50 per tonne, to $573.50, with the cost of heavy fuel oil (HFO) increasing by $13, to $440.50 per tonne.
Since August, the price of HFO has shot up by 16%, while LSFO has spiked by 21%, widening the spread between the two fuels from $53 to $133 per tonne.
The soaring cost of bunkers has triggered an uplift in ocean carrier fuel mechanisms, with several lines now rolling out increased surcharges for next month.
Maersk advised customers this week of an increase in its environmental fuel fee (EFF) for all Maersk Spot and contract cargo for vessels sailing from 1 December, "until further notice". Its EFF surcharge is reviewed monthly, based on the price of  compliant LSFO only.
"The average increase for the December review period has exceeded the trigger of $50 per tonne," said Maersk, adding that the price difference for the review period for LSFO stood at $57 per tonne and it has upgraded its surcharge across its network accordingly.
However, the EFF advisory has not been well received by some of the carrier's customers.
"We couldn't quite believe this e-mail," one UK-based NVOCC told The Loadstar. "They have just made around $5bn out of us in the past quarter and now they are trying to screw us with more fuel surcharges, conveniently side-stepping the fact that we are paying 10 times more to ship the same box as we did before Covid.
"Not only that, but they admit that many of their ships, and definitely many of MSC's ships, are using the cheaper fuel, so how can they justify a 'one shoe fits all' policy for their bunker surcharge?" he said.
Another contact was equally scathing and told The Loadstar: "They do this because they can; and at the moment, they are not at all worried about upsetting shippers. But our time will return, and I look forward to the lines grovelling at my door when all their new ships come onstream."
Meanwhile, the widening spread between compliant fuel and HFO has regenerated the interest in scrubber enquiries, although there is unlikely to be much of a pick-up in retrofit dry-docking while the carriers still need to maximise the operation of every ship in their fleet to cover demand.
Nevertheless, it is in the DNA of ocean carriers to keep driving down unit costs, so despite the huge profits they are currently enjoying, they will not be comfortable with the big increases in operating costs reported in their third-quarter results.
It follows that the spiralling bunker costs will come under the microscope, and procurement teams will be tasked with conceding as little as possible to service providers.