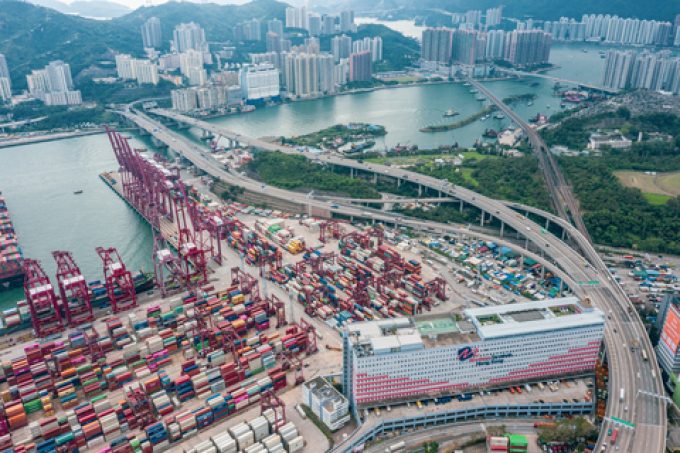 The Hong Kong Seaport Alliance (HKSPA) has offered commitments to the city's competition commission, after concerns its share of gateway cargo could be anti-competitive.
However, Hong Kong shippers describe the pledges, which include caps on service charges, as "paying lip service".
The commission's investigation, which began in January 2019 when the HKSPA was formed, found it was unlikely to give rise to competition concerns in the transhipment or barge markets,  as there are plenty of rival container terminals in the Pearl River Delta.
But it added: "However, competition concerns are likely to arise in the gateway market, where the [alliance] parties have a very high combined market share, and where there currently is a lack of significant alternative service suppliers."
The HKSPA was formed to make Hong Kong port more competitive, following years of volume losses to rivals in Shenzhen and Guangzhou, such as Nansha.
It comprises Hongkong International Terminals, Modern Terminals, Cosco-HIT Terminals (Hong Kong) and Asia Container Terminals. DP World's Hong Kong facility is notably absent.
Together the four members account for some 90% of throughput at Kwai Tsing, Hong Kong port's main container terminal complex and has claimed a number of operational efficiencies, such as reducing inter-terminal transfers, but it was unable to stem the cargo exodus last year, when the port lost over 1m teu.
To counter the competition commission concerns, HKSPA has offered to cap gateway cargo charges for shipping lines and truckers and guaranteed minimum service levels to landside operators.
Roberto Giannetta, chairman of the Hong Kong Liner Shipping Association, said carriers were keen to see efficient, economic, and reliable operational services in Hong Kong. He told The Loadstar: "In the past year, HKSPA has demonstrated that, at least, some of the innovations and efficiencies introduced through the new alliance have resulted in improved services and competitiveness vis-à-vis regional ports."
However, the Hong Kong Shippers' Council (HKSC), which was highly critical of the HKSPA when it was announced, was unsurprisingly less than impressed with the proposed commitments.
"Details of compliance of the commitments and penalties for violation should be clearly spelled out," said HKSC executive director Sunny Ho. "Making assumptions that in case of violation, everything would follow competition ordinance is not enough, which is going to make the commitments nothing more than paying lip service, or empty promises."
Mr Ho also claimed cargo owners were not benefiting from the efficiency gains brought by the terminal alliance.
"Shippers are the party that ultimately pays all the charges related to shipping of goods through the Hong Kong ports," he said. "Nevertheless, shippers do not see any of the savings being passed onto them.
"The council reiterates that if economic efficiencies are realised, shippers should get their fair share. Hong Kong shippers are still paying the highest terminal handling charges in the world."
The competition commission has proposed accepting the alliance's commitments, although there is a consultation period ending 26 August.