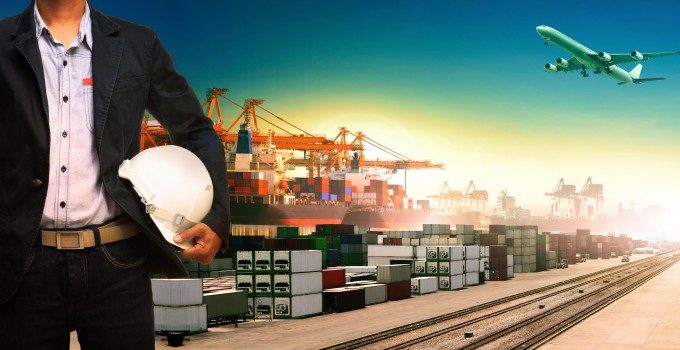 Shippers are facing additional charges and shipment delays as Brazil's Customs strike rumbles on. Customs, working with a slimmed down workforce, announced yesterday that there would be no cargo clearance, for either exports, imports and transit cargoes, for two days. While the physical inspections are being fulfilled, shipments will not be released until the following day. Another announcement is expected later today concerning further action.
The most affected port is Santos, Brazil's largest and a gateway to Sao Paulo, but airports are also facing delays. Last week some shipping lines, including MSC, according to one source, temporarily stopped taking bookings to and from Santos.
"Our customers are being really affected by the delays," said Patricia Altmann, branch manager for forwarder Bellville Rodair's Porto Alegre office. "Cargo is being held up and customers are facing extra charges for demurrage. Although some Customs officers are working, the processes are much slower and we are seeing some delays."
Guaralhos Airport in Sao Paulo, which normally releases cargo within one or two days, is facing delays of an extra one or two days, says Altmann. "Some airports and terminals are taking longer than others. If it continues for another week it will be really bad, because the terminals will be full as cargo starts to accumulate."
Perishables are being given priority. But supply chains – especially in the auto parts business which is a major export and import trade for Brazil – could face difficulties if the strike continues.
"This could just be the beginning, it could go on to mid-July," said Altmann. "If that's the case, our customers will be very concerned."
Previous Brazilian Customs strikes have gone on for up to a month, with staff working part time, or every couple of days, to clear backlogs. "We don't believe it will be as bad this time," says Altmann. "We are waiting to hear how the government negotiations are going, but we certainly don't think it will be one of the worst. Everyone is expecting it should be OK by next week."
Despite reports in the international media that stevedores are also on strike, they are working normally and no strikes have been announced, according to Inchcape Shipping Services.
Customs, which announced the action on 18 June, are negotiating for higher wages from the government. Brazil's ports were hoping to handle a billion tonnes of cargo in 2012, a 12.3% rise on the previous year, following major investment in port infrastructure. According to Datamar, China is Brazil's main export destination in value terms, representing 31%, while the US is second with 7% of exports.
The port of Santos has had a bad week. Some 70 ships were lining up to load sugar after a buoy broke free, interrupting ship movements. Rains in early June also slowed down bulk operations, which do not have covered shiploaders, although bulk has been less affected by the strike as goods are cleared in advance.
A Customs strike which began last week in El Salvador ended yesterday. Although cargo is starting to clear, forwarders are warning that there will be slight delays.