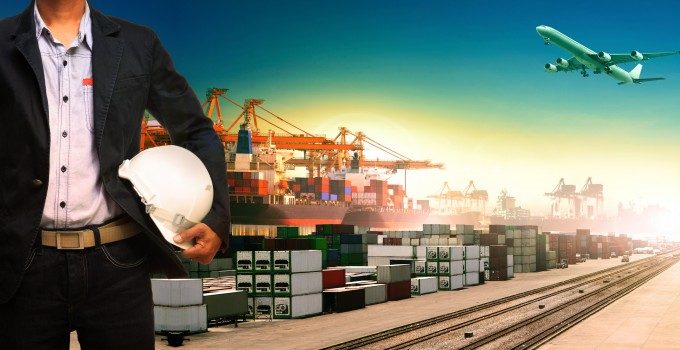 Shippers on both sides of the Atlantic were delivered heartening new year news as 2013 got underway. Not only was the imminent threat of a dockers' strike on the US east and Gulf coasts put into abeyance, but in Europe striking dockers in Portugal finally and fully returned to work.
Shipping lines serving Portugal's largest container gateway of Lisbon have resumed services to the port. Hapag Lloyd will re-launch an eastbound call at Lisbon next week on its Med-Canada service, which was suspended after a series of industrial actions taken by pilots, dockers and clerical workers from September onwards, in protest at government austerity measures.
German north Europe-Iberian peninsula specialist OPDR said that it "is expecting that it will take some more time until the operations are back to normal. Therefore we are planning to return to ordinary Lisbon coverage during early January", while Rotterdam-based WEC Lines said it would reintroduce a Lisbon call on its weekly service between Portugal, Rotterdam and Felixstowe.
As operations at Lisbon were badly affected by the strikes, WEC had been routing feeder cargo through Lexioes, which remained unaffected, and the southern port of Sines. Despite the woes afflicting the Portuguese economy, Lexoies enjoyed a bumper autumn in terms of volumes. November saw total traffic at the port increase by 23% year-on-year, while transhipment traffic was up by an astonishing 76% year-on-year.
While shippers and shipping lines breathed relief at the resumption of near-normal operating conditions after such a lengthy period of congestion, Portuguese container supply chains are not in the clear yet – terminal operators and unions have yet to sign a new collective bargaining agreement, and there remains the distinct possibility that further action could take place.
Action could also take place in the US, despite the recent agreement between the International Longshoremen's Association (ILA) and employers' organisation, the US Maritime Alliance (USMX), to further extend the ongoing negotiations over a new master contract until 6 February – which, after taking into account the seasonal holidays, represents a further month's extension to the talks.
The parties, aided by the Federal Mediation and Conciliation Service, managed to make inroads into one of the thorniest issues – the container royalty payments received by ILA members – according to FMCS chairman George Cohen.
"The container royalty payment issue has been agreed upon in principle by the parties, subject to achieving an overall collective bargaining agreement. The parties have further agreed to an additional extension of 30 days during which time the parties shall negotiate all remaining outstanding Master Agreement issues. The negotiation schedule shall be set by the FMCS after consultation with the parties," he said.
This development provides considerable optimism that a crippling strike across the 14 ports in which ILA members work – and for which dockers have already given ILA president Harold Daggett the authority to call – may still be averted. In the last breakdown in negotiations, prior to Christmas, Mr Daggett claimed that the USMX was intent on "gutting" ILA members' right to container royalties – a tonnage-based payment – which the union has deemed as "untouchable".
Whether the two parties can seal a deal before the new deadline expires remains to be seen, while across Europe the spectre of further action is never far away, especially as the European Commission's plan to introduce a revised ports package, that could do away with the decades-old relationship between labour and employers, is already attracting opposition from unions.
While strikes affect all parties in the supply chain, shippers say that visibility is crucial – forewarned is forearmed. And for shippers into Africa, the world's new growth area, this has been enhanced today with the launch of Port Overview, offering real-time status reports on the continent's 50 most important container ports.
Developed by shipping consultancy SeaIntel Maritime Analysis, in partnership with African shipping veteran Victor Shieh, the project has been developed to aid shippers and their service providers select cargo routings in what is one of the most challenging operating environments in the world.
"We are not proclaiming to have every incident and positive development covered in every corner of Africa, but what we do have is neutral, factual information provided by independent sources, some of whom are logistics operators themselves," said SeaIntel chief executive Lars Jensen.
"In this first week of January 2013 we have seen disruptions in the supply chain due to civil disturbances outside a terminal, heavy rainfall leaving a major hinterland connection broken, the reversal of a planned change in customs clearance procedures and a tropical cyclone carrying 120km per hour winds. Similarly we have seen a record improvement in productivity of one operator and a $185 million investment by a Chinese company in another," added Mr Shieh.