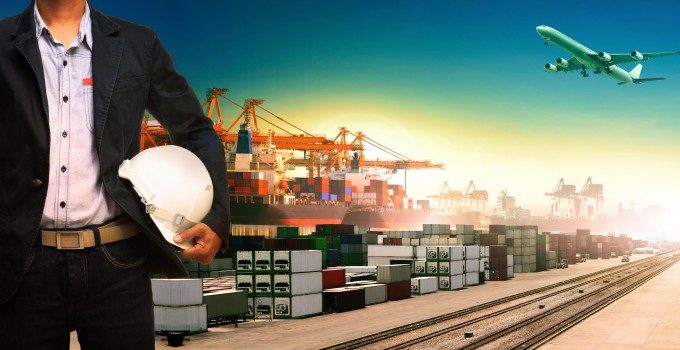 SEKO Logistics has made two recent senior management appointments, naming Rick Lee is its new chief operating officer for the US and promoting Randy Sinker to the newly created position of chief client solutions officer in response to customers' increasingly complex global supply chains.
The appointments are connected – both men will be based in Chicago, and Mr Lee effectively replaces Mr Sinker in the chief operating officer role for the Americas, looking after its client services group. Meanwhile Mr Sinker will now also work closely with that team's counterparts in Europe and Asia.
SEKO chief executive William Wascher said: "Randy's new role is pivotal in our growing business because being so customer-centric is a key differentiator for SEKO Logistics. By combining our transportation, logistics, forwarding and warehousing services with the ability to give customers our unique technology and Software as a Service (SaaS) solutions for a seamless flow of information and true supply chain visibility, we are increasingly being invited to manage more complex global supply chains."
Over a 30-year career in logistics, Mr Sinker worked for CF Air Freight, Emery Worldwide and CEVA before joining SEKO in 2004 as vice president of international operations.
Mr Lee is also a veteran of CEVA – following a 17-year stint at FedEx – having worked there for 14 years, where he was executive vice president of its global technology sector.
However, he became poacher-turned-gamekeeper in 2011 when he joined technology solutions provider Avaya as vice president of global logistics, service parts supply chain and strategy responsible for supply chain strategy and procurement and execution for global logistics, including inbound supply chain from manufacturing and the distribution for all finished goods. He was also responsible for the service parts supply chain, including repair and remanufacturing, order fulfilment, forward stocking, reverse logistics, and asset recovery.
He said: "I have spent the majority of my career in the logistics service-provider industry with the last four years as a customer of the industry. Having been a customer, I have a clearer view of the end-to-end supply chain from a customer perspective.
Mr Wascher added: "Given his career background with large logistics companies and, most significantly, as a customer of our industry, Rick is bringing a new perspective to our US business and he's going to open a lot of doors to new business for us."