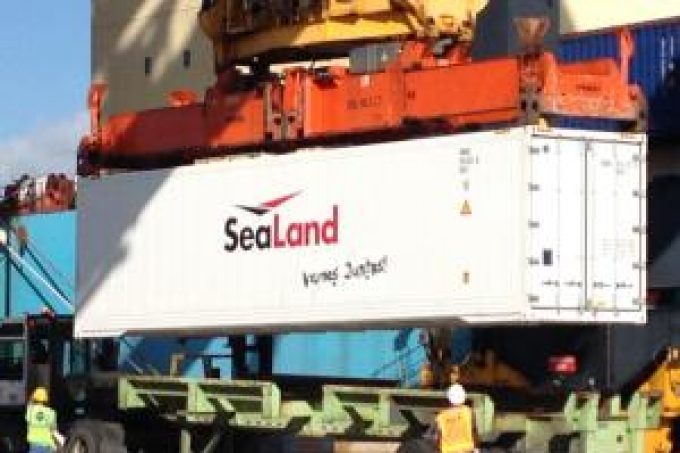 Intra-Americas shipping line SeaLand has launched a new service directly linking Mexico and Philadelphia.
SeaLand Atlantico will provide weekly coverage between the Gulf of Mexico and the US east coast, connecting the Mexican ports of Veracruz and Altamira to Philadelphia via a six-day transit.
With 95% of trade volumes between the two regions served by overland transport, SeaLand is hoping to provide an alternative route for Mexico's perishables exports to the US, including avocados, lemons, and tomatoes.
SeaLand Mexico commercial manager Jorge Monzalvo said: "We are pleased to provide Mexican exporters an alternative to land transport with a high level of security and care for their products. With the SeaLand Atlantico customers avoid transloading cargo, congestion at the border and limited truck power between countries."
Atlantico is only SeaLand's second new service offering since the iconic brand was relaunched by Maersk Line last year. The decision to reintroduce SeaLand to the intra-Americas market follows Maersk Line's strategy of deploying independent brands to serve regional trades, namely Seago Lines in Europe and MCC Transport in Asia.
The rationale is to get closer to markets characterised by small-scale shippers with unique needs. In 2014, when the decision was announced to reintroduce SeaLand, Maersk said more than half of its intra-Americas customers were shipping less than 500 containers a year, volumes much smaller than the carrier's operating platform is generally geared towards.
Furthermore, Maersk estimated, they had a 6% market share of intra-Americas trade at the time, compared with 20% when it bought the original SeaLand service back in 1999. A downward trend it clearly hopes reviving the brand can reverse
SeaLand chief executive Craig Mygatt told The Coolstar the priority had been on setting up service levels and ensuring the organisation was up to speed.
"As far as changing the network, our focus has been on making minor changes as well as starting a new service covering Panama and Colombia, connecting to and from the US east coast," he added, referring to SeaLand's North American Express Service (NAE).
Launched with APL in August 2015, NAE begins in Manzanillo, Panama and connects to Savannah, Philadelphia and New York – with Port Everglades acting as a first-in and last-out US call – before returning to the Caribbean and finishing at Cartagena, Colombia.
Despite adding two new services geared towards perishable trades, Mr Mygatt remains cautious about volume growth in 2016.
"Roughly 15-20% of our lift is reefer cargo and we expect that to remain flat in 2016 as product supply remains neutral," he said.