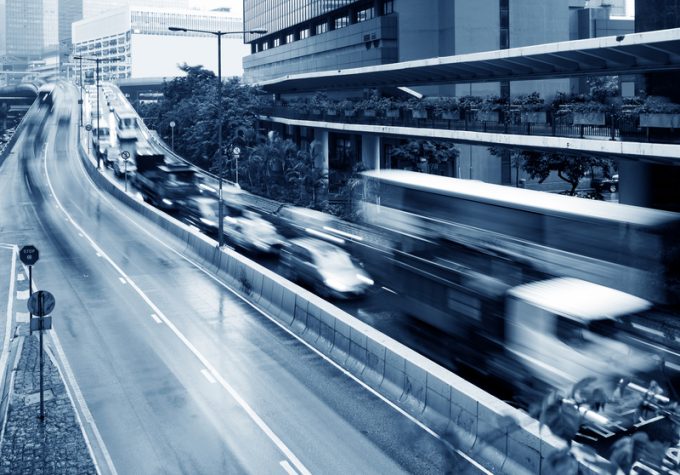 UK cities are facing "considerable" challenges in air quality and congestion as a result of significant growth in van traffic, and a lack of data is preventing planners from addressing the problem.
A new report from the Urban Transport Group (UTG) claimed the number of vans in the UK had increased by 74% to 3.8m since 1996.
Managing director of transport for West Midlands at UTG Laura Shoaf said, in terms of growth, van traffic was outpacing all other vehicles on the country's roads.
"This presents considerable challenges for cities as they seek to reduce emissions and pollution, cut congestion and provide delivery access for vehicles whilst prioritising people," said Ms Shoaf.
"But there are still a great deal of unknowns surrounding this growth, including gaining a better understanding of how and why van traffic is growing."
In particular, she said it was important to not only identify who owns and manages the vehicles but also to understand what their journey purpose was.
Doing so, Ms Shoaf continued, would allow policy makers to better grasp the issues and develop responses.Current common wisdom has it e-commerce was playing a key role in this surge in van figures, but UTG noted there was "little" up-to-date information on the contents inside vans themselves.
"We cannot say for certain what the vans on our roads are carrying but research in London has found that the space inside vans is generally under-utilised, with an average van 38% full," it added.
"The largest proportion of vans are less than 25% full but understanding loads is difficult, as trades people may be operating vans full of equipment, with delivery drivers having few or many parcels."
In the last 20 years, vans have gone from representing 10% of urban traffic to 15% but with many operating under diesel engines the impact on air quality has been more pronounced.
Vans generate 30% of nitrogen oxide emissions from road transport, 16% of CO2 emissions, 14% of airborne particulates, and 8% of carbon monoxide emissions.
"96% of registered vans in 2016 are diesel-fuelled, while lower in CO2 and more fuel efficient than petrol, diesel produces higher NOx and particulate matter," said the report.
"These emissions are particularly problematic when vehicles pass through densely populated urban areas, as the risk of people being exposed to harmful pollutants is higher."
This is being exacerbated by increasing levels of congestion, which the report claimed is itself exacerbated in areas where deliveries coincide with peak traffic hours.
Data from TomTom said congestion increased the average time vans spent on the roads by 129 hours annually, costing businesses £915m a year – with Birmingham, Manchester, and London worse hit.
Click and collect locations were cited by UTG as one way of reducing the number of annual van journeys, and it suggested re-routing and retiming deliveries would help tackle the problem further.
"There are opportunities for local and city region authorities to lead by example when it comes to vans," said the report.
"Leeds Council has converted many of its vans to run on compressed natural gas and purchased a number of electric vans and cars, reducing environmental impact of the council's activities.
"However, many questions are unanswered with unknowns surrounding van growth, so gaining a better understanding would allow policy makers to better grasp the issues and develop responses," it said.