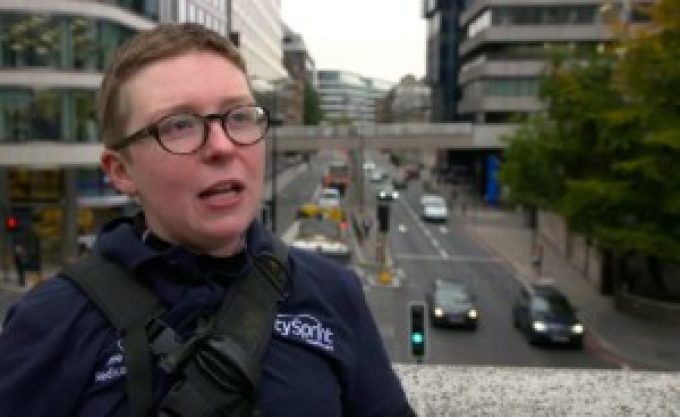 The UK trade union that won an employment case against courier firm CitySprint and forced it to reclassify the employment status of a delivery rider from "independent contractor" to "worker" is set to challenge Addison Lee on driver status.
In a case scheduled to be heard next week, Addison Lee driver Christopher Gascoigne, a member of the Independent Workers' Union of Great Britain (IWGB), will argue that the company has been unlawfully classifying him as an independent contractor, instead of a worker, thus denying him holiday pay and sick pay, the right to the national minimum wage and protection against discrimination and unfair dismissal.
"This case is also poignant given that Addison Lee cut their rates unilaterally last week, by 25p per job," said Mags Dewhurst (pictured above), IWGB vice president and winning claimant in the landmark "gig economy" case, Dewhurst v CitySprint.
"Christopher Gascoigne has worked for Addison Lee for over eight years, so justice is long overdue."
Addison Lee has cut its courier rates from £3.75 to £3.50 per delivery.
The IWGB has already won two employment status cases – against CitySprint and Excel – while two other companies, eCourier and The Doctors' Laboratory (TDL), voluntarily admitted prior to start of tribunals that they had unlawfully classified their couriers as independent contractors instead of workers.
In the case of TDL, the IWGB has not dropped its claim and demands that the Central Employment Tribunal go further and determine that five couriers are in fact employees. The case will be heard 13-16 November.
The IWGB is also waiting for a decision from the Central Arbitration Committee over the employment status and union recognition case it brought against food delivery company Deliveroo.