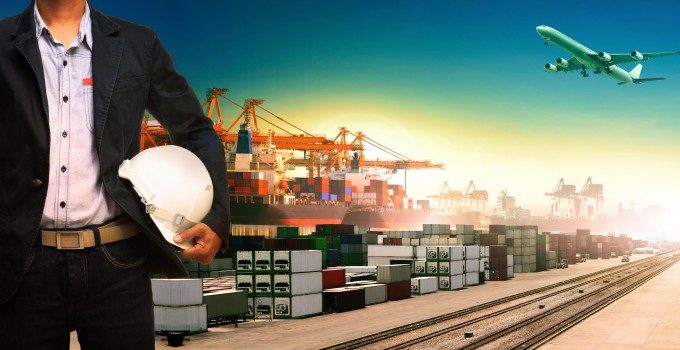 German logistics provider Rhenus is looking to expand its freight handling and customs clearance facilities on Russian borders in response to changing freight import flows.
Speaking on the sidelines of this week's Transport Logistics event in Munich, Olaf Metzger, managing director of Rhenus Revival, the umbrella name for the group of Rhenus' Russian subsidiaries, claimed that the recent economic sanctions applied by the US and EU on the country, following its involvement in the conflict in Ukraine, was leading Russian importers to look for new sources for their goods.
"I never thought I would be in such a situation – managing a European company in Russia, which is now subject to sanctions. A lot of Russian companies cannot now import items that come under the sanctions, and we have clients which are state-owned Russian businesses that have this problem, and they are finding alternatives to western goods.
"Russians have tried to switch to Asian and Latin American suppliers," he said, adding that the supply routes into Russia had also changed. "We now have to pay attention to shipping through Vladivostok and Zabaikalsk [the crossing point on the Sino-Russian border for rail freight traffic]."
He said that as a result, the company would look to invest in warehousing and customs clearance facilities similar to the one it has built on the Russian-Belorussian border.
"We are looking at building similar facilities at Zabaikalsk and Dostyk [the Sino-Kazakh rail border crossing] to help us control the trade of our clients. But first we have to finish our simplified customs clearance procedure (SCCP) project," he said.
The SCCP project has been developed with help from special advisors to the Russian Customs Service, to help multinationals importing goods navigate the intricate complexities of Russian customs regulations.
Opened in 2012, its new bonded warehouse on the Russian-Belorussian border at Krasnaya Gorka complies with regulations that stipulate that customs posts be away from the Moscow area and in border regions.
Russia's customs procedure works in two stages: goods are inspected at the border, placed in a customs transit procedure and transported to their end destination, where they are then finally cleared.
Rhenus's 2,200sq metre Krasnaya Gorka facility has 17 customs officers inspecting goods, and the company has a customs broker licence.
The SCCP project sees Rhenus draw up a complete customs database for new clients' goods, including all potential imports into the country. For example, one of its launch customers is truck manufacturer DAF, and European transport manager Jan Damen said that there were 225,000 stock units which could be bought by Russian importers for spare parts replacements to its vehicles.
"Each one of those items needs a separate customs declaration, with a huge amount of detail and drawings required," he said, as illustration of the size of the task facing those wanting to sell goods to Russia.
"Russia is actually very easy – it has a lot of rules, but once you accept that it is pretty straightforward," he said.
The customs database is then used as the blueprint to develop a standard operating procedure, which can then be used as "a green light procedure", much like the known shipper programmes in Europe and the US.
DAF ran its first shipment under the programme in 2012, and last year Rhenus operated 200 full-truckloads into Russia, each transporting 500 different product lines.
"When DAF was selecting its logistics provider to arrange the spare parts supply chain into Russia I knew what we wanted – a one-stop shop that could run linehaul from our main European distribution centre in Eindhoven to Moscow. But not only by road, it also had to have experience in air, sea and rail transport.
"But the most important thing was customs brokerage – I knew that that was the key to success," Mr Damen continued.
Other major companies have since joined Rhenus' SCCP project, Mr Metzger said, including VW, Continental Tyres, Bosch, BASF, Bayer, Liebherr and Siemens.