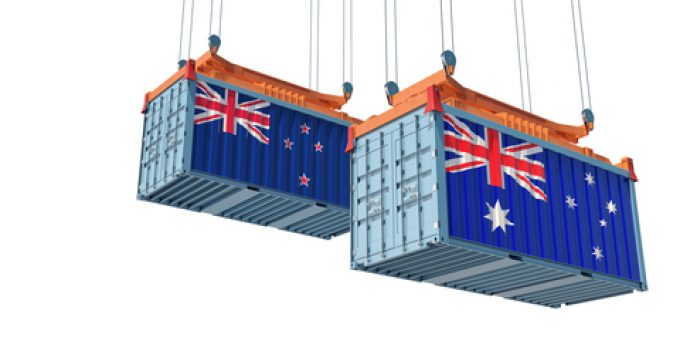 There's been no respite in the supply chain bottlenecks impacting Australia and New Zealand, but high air and ocean freight rates have helped forwarders to record profits.
In Australia, fresh from electing a new prime minister this week, shippers are facing a great deal of uncertainty from rising inflation, port congestion and the disruption in China, according to Sean Crook, director at Sydney-based forwarder Neolink.
He told The Loadstar: "We are still seeing the same challenges, with space being constrained and the backlog building in Shanghai as reopening is pending.
"We have noticed a surge in customer orders as we head into the end of the financial year in Australia; as a business we are sitting on a record number of non- shipped orders in production."
Mr Crook said the election and potential hikes in interest rates were an economic concern, given the latter could impact discretionary spending and lead to a drop in consumer confidence.
"A lot of our customers are also anxiously awaiting the impact on ocean freight rates from the Shanghai fallout, once the region 'reopens', and also with what is going on in Beijing," he added.
"With inflation really starting to hit Australian consumers' wallets, we are paying close attention to shippers' orders and whether it will have a negative impact on shipping demand in the second half."
David Aherne, MD and founder of Across the Ocean Shipping, said volumes were down across the board, "although this is expected due to the time of year".
He added: "Similarly, elections can influence project work. We have certainly witnessed this with the recent federal election which impacted the freight market and caused delays.
"The transit times out of North China are all over the place at the moment, a situation being heightened by a lack of communication from some carriers."
Meanwhile, in New Zealand, shippers are facing major capacity constraints, for imports in particular.
Freight forwarder Oceanbridge Shipping said Ports of Auckland had seen a "slight improvement in scheduling, but 'vessel bunching' could throw this out, as well as delays at other ports, both domestic and overseas".
Booking restrictions and blank sailings are an issue, too. Oceanbridge noted that ONE had implemented a blank sailing of its New Zealand Japan (NZJ) service from North Asia every third week to keep to berthing windows.
"If this continues to the end of the year, it will take over 40,000 teu capacity out of the North Asia market on that service alone., said the forwarder, adding: "The Hamburg Süd/Maersk Spot price announcement has also, effectively, taken a chunk of capacity out of the market from Europe to New Zealand. And, unfortunately, the extra demand on remaining carriers CMA CGM and MSC has pushed rates higher. They also have much slower transits.
"Booking restrictions from Europe have vastly improved the congestion issues in Singapore and Port Klang. However, feeder services throughout South-east Asia remain under pressure, meaning that even though there may be space on the sailing from Singapore/Port Klang to New Zealand, getting space into the transhipment port will continue to be the pain point from many origins."
Meanwhile, fellow Kiwi-forwarder Mainfreight posted its "best-ever" financial results yesterday, with net profit increasing 89% to NZ$355m (US$230.3m), on the back of higher air and sea freight rates.
Mainfreight said: "Much has been said about the artificial impact on our revenues of inflated air and sea freight rates, and we accept this is a contributing factor. However, the performance from our Air & Ocean division also reflects growth in our customer base, with our ability to secure tightly-contested space allocations."