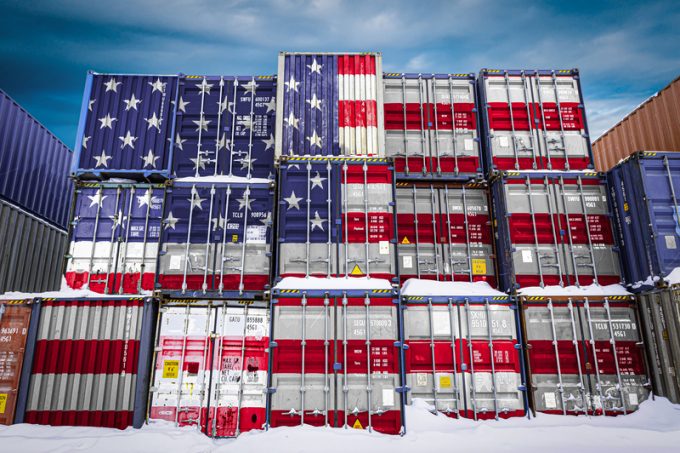 US customs brokers and importers have been scrambling to revise monthly statements after the US government announced they could postpone duty, taxes and fees for 90 days.
The executive order, signed on Sunday, temporarily extends deadlines for importers "suffering significant financial hardship" and was closely followed by a detailed explanation by Customs & Border Protection (CBP).
It noted: "This temporary postponement applies to formal entries of merchandise entered, or withdrawn from warehouse, for consumption (including entries for consumption from a foreign trade zone) in March or April.
It noted that CBP would not return deposits of estimated duties, taxes, and fees already paid and that no interest or fees would be applied to deferred duty payments.
CBP defines "significant financial hardship" as "if the operation of such importer is fully or partially suspended during March 2020 or April 2020 due to orders from a competent governmental authority limiting commerce, travel, or group meetings due to Covid-19 and, as a result of such suspension, the gross receipts of such importer for 13-31 March or April 2020 are less than 60% of the gross receipts for the comparable period in 2019".
While importers do not need to file documentation to be eligible, they must have established eligibility on their books, as the CBP may check later.
The postponement covers entries from March as yet unpaid because importers or brokers are using a periodic monthly statement (PMS) and includes entries paid monthly by cheque.
"From the time of the announcement, CBP gave brokers and importers about 27 hours to determine what entries were eligible, whether the importers themselves were eligible based on the agency's definition of 'significant financial hardship' and whether or not payments that were already in process with financial institutions could be altered or delayed," said Scott Case, a licensed US customs broker and head of Position : Global, a logistics marketing consultancy.
"Brokers were scrambling.
"To the agency's credit, once the announcements were made, they convened calls with industry leadership late Sunday night and again Monday morning and afternoon to work through questions and deliverables in an effort to be as transparent as possible."
Some duties are not covered by the order, including anti-dumping and countervailing, as well as Section 201, 232, which includes steel and aluminium tariffs and 301 duties, which include China, EU and Airbus tariffs. The main beneficiaries of the deferment are importers of high ad-valorem duty items, mainly textiles, footwear and apparel.
One US customs broker said: "My biggest source of personal consternation is the exceptions to relief they're providing. They're keeping the heat on companies who were importing goods from China that remained subject to the trade remedy duties.
"Companies who went from paying nothing to having to pay increasingly 7.5%, 10%, 15% or 25% were the ones who started to experience cash flow problems before the pandemic, especially if their customers were unaccepting of price increases and when their surety companies started to demand additional financial collateral instruments for larger customs bonds."
Brokers and importers were warned not to mix entries: "If, for example, an entry is filed with merchandise subject to antidumping duties, and merchandise not subject to antidumping duties, the entire entry will not be eligible for the 90-day postponed payment," it said. Instead, importers can use separate entries.
Jan Fields, president of the National Customs Brokers and Forwarders Association of America (NCBFAA), told The Loadstar: "The customs brokerage industry is always focused on supporting our clients and are adept at implementing complex and time-sensitive issues.
"Customs brokers who serve clients by arranging duty payments are focusing on making any adjustments which will allow for the eligible duty postponements.
"NCBFAA commends CBP for the rapid response and trade outreach. CBP implemented required changes this past weekend and held a high-level trade outreach call Sunday night at 9pm and a follow-up call at 9am Monday to answer as many questions as possible.
"Needless to say, customs brokers are extremely busy, working diligently to support the importing community."
The CBP has published FAQs here.