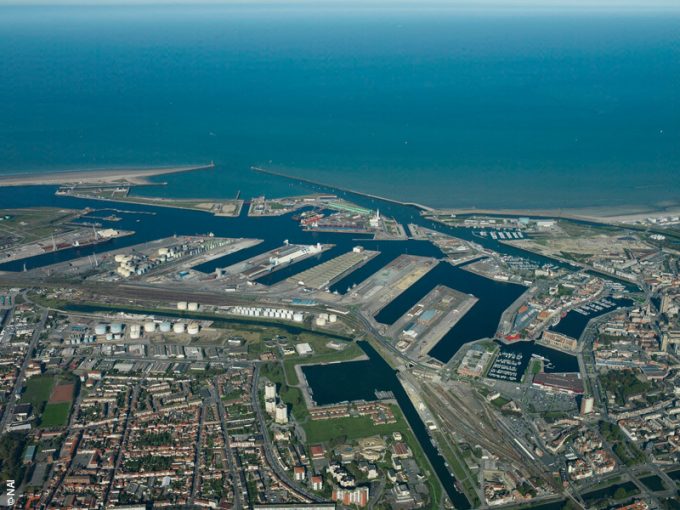 The French port of Dunkirk has urged politicians to remember the maritime community as Europe braces itself for elections amidst the fallout of last year's shock electoral victories for Brexit and president-elect Donald Trump.
Port of Dunkirk's chief commercial officer Daniel Deschodt told The Loadstar that while the port had felt no immediate aftershock from the Brexit vote, it had raised questions.
"Very surprisingly, the decision of the UK electorate to leave the European Union had little impact on our operations," said Mr Deschodt. "But what we do know is that we will need visibility going forward.
"Will there be customs clearance, or is this something we will have to reestablish? We don't currently have visibility on areas like this, so we will need input when it comes to making a decision."
France is in the midst of its own presidential elections, with National Front Leader Marine Le Pen ahead of her rivals, according to polls released yesterday and cited by The Independent.
Despite this recent surge, Ms Le Pen's success is expected to be short-lived with Republican candidate Francois Fillon forecast to win in May's second round of voting.
"Looking at France, it is important to consider last year's [Brexit] referendum and US elections results – in all of them, the polls, the experts, they were all wrong, which leaves us with one thing: questions," said Mr Deschodt.
"Our main concern is that politics and the politicians consider the ports in their plans for the country.
"In our region – and that is not just Dunkirk, it is also others like Calais – we must be accounted for.
"So, the real stance on this is 'remember the ports'."
Mr Deschodt's comments came as the port announced container volume growth of 7% in 2016 to 221,196 teu, and chair of the port's board of trustees Francois Soulet de Brugiere noted that French maritime is experiencing a period of change.
"The sea, more and more, is being recognised for its importance, and 2017 will see the sector develop further, with port of Dunkirk reaping its own benefits," said Mr de Brugiere.
Chief executive Stephane Raison added that if it can improve return traffic figures in 2017, it can attract new carriers and convince firms to containerise at the port.
"Dunkirk has the potential to create trust among shippers in the region and this will then attract new shipping companies to work with us," explained Mr Raison.
Mr Deschodt echoed this positivity and was pleased with 2016, adding that container growth was a big boost for the port.
He also played down the threat to operations posed by migrants attempting to reach the UK from France, following media reports that refugees displaced from the Calais migrant camp known as 'The Jungle' were Dunkirk-bound.
"As with Brexit, we experienced very little fallout from the French government's decision to empty out the Calais migrant camp," said Mr Deschodt.
This, he said, was partly down to the port being located in an industrial estate away from the town centre and partly because the (relatively new) terminal was developed from scratch on a greenfield site with necessary security measures in place to prevent disruption from intruders.