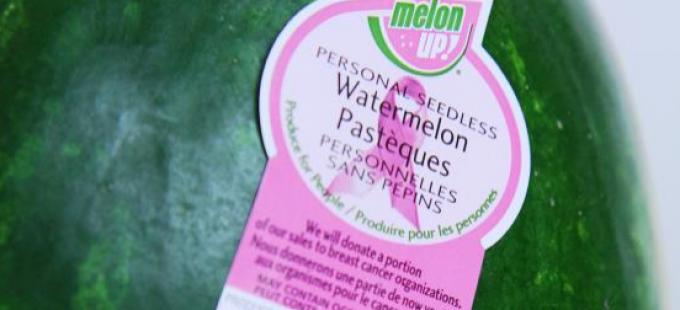 CH Robinson Worldwide and subsidiary Robinson Fresh engaged in "unconscionable and deceptive business practices" by making secret profits from growers, it is alleged.
In a class action lawsuit filed last month, the growers are demanding $1.1bn in damages from the $11.4bn-company.
The 66-page filing alleges sharp practices by CHR, including in a charitable scheme for breast cancer organisations, and that executives knew the lawsuit was coming, but failed to tell "clueless investors", while continuing to trade shares themselves.
"CHR Worldwide knows no road too low to travel, or any class of person or business too fragile to victimise, to further its profit-by-deception scheme," claim the plaintiffs.
The produce growers from across the US and beyond argue that, under their contracts with Robinson Fresh, they would be paid the "fair seasonal price" for their produce, while CH Robinson would take sales commission.
"Robinson Fresh agreed to report the true sales price for all of plaintiffs' consigned produce and to take its sole profit, its sales commission, from the commissions generated by the sales of produce," they say.
However, the growers claim, CH Robinson also took rebates from pallet provider Chep USA, trucking companies and seed suppliers and did not give the rebates back to the growers.
"In addition, Robinson Fresh contracted for an additional reduction of 2% of freight charges made by carriers and retained that reduction for itself and did not disclose or pass the savings on," they add and also claim that Robinson Fresh added false charges to growers for packing, labelling, and other items.
They also allege "freight topping" – in some cases, "unauthorised freight profits exceeded $1,000 per load of produce".
The case also notes the company's 'MelonUp! Pink Ribbon Watermelons' campaign for breast cancer, and "Robinson Fresh claims it donated millions of dollars on behalf of its retail customers to breast cancer organisations. In truth, CHR Worldwide secretly charged its growers for these donations without ever disclosing that fact to its growers, customers, or the beneficiaries of the growers' monies", it alleges.
When the growers complained about high costs in 2015 or 2016 and asked for CH Robinson's help in cutting third party costs, "Robinson Fresh never told the plaintiffs and other growers it was receiving backdoor payments from third-party vendors, and it failed to remit such payments to plaintiffs or other consignment growers".
When a CH Robinson employee "raised the issue of the propriety of these practices", he was told CHR Worldwide was not "going to open that can of worms".
The claim adds: "CHR Worldwide's executive officers knowingly engaged in the illegal conduct alleged herein; they have known about this lawsuit and its facts months before it was filed – and even enlisted their attorneys to communicate with plaintiffs' counsel several times about when the lawsuit would be filed. But instead of taking action to end their misdeeds, they doubled-down and literally traded on their knowledge and profited by trading stock without disclosing their knowledge of this class action lawsuit – or the facts alleged herein – to clueless CHRW investors."
The growers say the accounting "secrets" were made possible owing to the group's two different accounting systems. Growers were able to see the accounts on Robinson Fresh's Famous system – but the actual accounts, containing rebates and other information, were held in CH Robinson's Navisphere and Compass platforms.
"Despite CHR Worldwide's "commitment to the highest standards of business ethics", Robinson Fresh's consignment accountings to the plaintiffs were false, deceptive, incomplete, misleading and rendered in a manner to cover up CHR Worldwide's secret profits it was making at the expense of the plaintiffs and other consignment growers, as well as unauthorised and undisclosed expenditures."
It was only when CH Robinson decided in May 2019 it would no longer separately report freight revenues for Robinson Fresh that its practices were made public, they say.
In a related case, melon growers are also suing CHR for contracting too many growers, resulting in insufficient demand and loss of earnings.
CH Robinson has yet to respond to the allegations, but has asked for, and won, an extension to its deadline to respond until March.