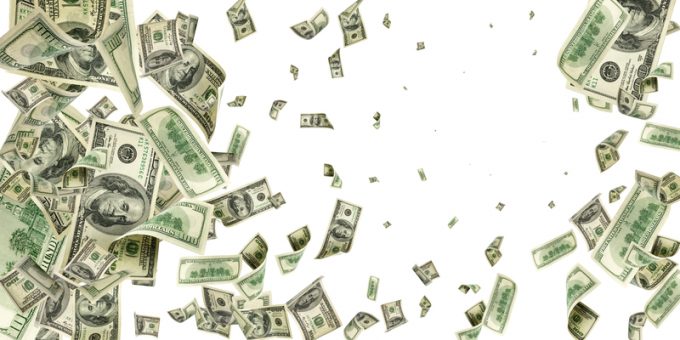 PRESS RELEASE 
Aug 03, 2021
SEATTLE–(BUSINESS WIRE)– Expeditors International of Washington, Inc. (NASDAQ:EXPD) today announced second quarter 2021 financial results including the following highlights compared to the same quarter of 2020:
– Diluted Net Earnings Attributable to Shareholders per share (EPS1) increased 69% to $1.84
– Net Earnings Attributable to Shareholders increased 72% to $316 million
– Operating Income increased 66% to $411 million
– Revenues increased 50% to $3.6 billion
– Airfreight tonnage volume and ocean container volume increased 37% and 34%, respectively
"We continued to move unprecedented volumes during the quarter, as ocean and air buy/sell rates remained elevated and volatile, capacity was extremely tight, and supply chain disruptions showed no signs of abatement," said Jeffrey S. Musser, President and Chief Executive Officer. "Our entire company continues to perform at its very best, with strong performance and growth across all of our products. Because of ongoing supply/demand imbalances, as well as labor and equipment shortages around the globe, shippers face extraordinarily complex challenges throughout their supply chains. Logistics is now top of mind at the highest levels in most organizations. Unfortunately, there is no quick or simple fix to any of these issues and every one of our transactions seems to require significantly more attention and dedication. Whether it's an ocean container, a customs declaration, a fulfillment order in one of our warehouses, or a high-touch, white-glove delivery for one of our Transcon customers – just about everything we do requires us to be more innovative, flexible, and alert to change in the current operating environment. I want to express enormous gratitude to our employees, who have continued to take care of our customers throughout these challenges.
"During the quarter, we achieved new records in airfreight tonnage and ocean container volumes, operating income and net earnings. Buy and sell rates remained significantly higher than pre-pandemic norms, as we worked with our carrier partners to secure precious space for our customers. It has not been easy. Many of the impediments to smoother trade flow, such as port congestion and equipment shortages, were not appreciably better in Q2 than they were in Q1.
"Currently, we do not foresee any meaningful improvements to the operating environment over at least the remainder of the year, as the global infrastructure for moving freight seems nearly stretched to its limit. Robust demand is bumping up against capacity constraints in the air and ocean markets, all of which is made more challenging by limited warehouse space, staffing constraints, port congestion, equipment dislocations, and driver shortages, not to mention additional disturbances such as the closure of the Yantian port due to a COVID-19 outbreak in May or the blockage of the Suez Canal back in March.
"We will continue to do all that we can to help our customers during such difficult times. While we remain optimistic that conditions will improve over time, we are unable to predict when that might take place, or how even the recovery might be, and we believe that demand will likely continue to outstrip capacity in both air and ocean for the near term, keeping buy/sell rates unsettled for at least the duration of 2021."
Bradley S. Powell, Senior Vice President and Chief Financial Officer, added, "The quarter just ended provides the first meaningful comparisons to a strong year-ago quarter in 2020, when we first started to see the results of our improved performance during the unprecedented conditions brought on by the global COVID-19 pandemic. At that time, we were just starting to demonstrate our ability to quickly adapt to a radically different operating environment of high demand for very specific products in certain lanes at a time when the vast majority of air capacity had been removed and most of our people were settling in to working from home. A year later, as we are cautiously beginning to bring our people back on site, we are navigating a multitude of challenges and performing at levels we have never seen before across the company and in all of our products. We are busier than ever, generating growth in revenue, operating income, and earnings that is well ahead of expenses, as we continue to learn how to operate in this environment. While we believe the current environment is likely to remain at least through the end of 2021, I would again caution that we are unable to predict how long these ongoing conditions will persist or the impact they will have on our future operations. Regardless, we will continue to make important investments in people, processes, and technology, as well as to invest in our strategic efforts to explore new areas for profitable growth."
Expeditors is a global logistics company headquartered in Seattle, Washington. The Company employs trained professionals in 176 district offices and numerous branch locations located on six continents linked into a seamless worldwide network through an integrated information management system. Services include the consolidation or forwarding of air and ocean freight, customs brokerage, vendor consolidation, cargo insurance, time-definite transportation, order management, warehousing and distribution and customized logistics solutions.
To read the full release, please click here.
(Interims released today before trade hours. Stock flattish in pre-market trade.)