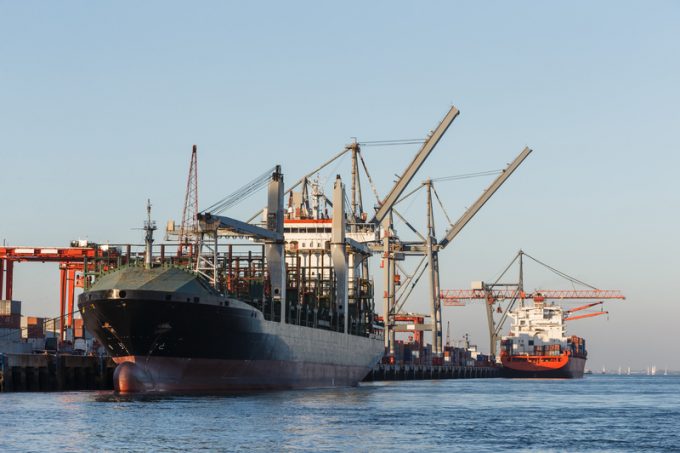 Ports could play a major role in efforts to decarbonise the shipping industry and help it reduce its greenhouse gas emissions, a new report from the OECD's International Transport Forum (ITF) claims.
Reducing Shipping Greenhouse Gas Emissions – Lessons From Port-Based Incentives argues that the introduction of financial incentives by ports for shipping lines deploying greener vessels could go way beyond the few cases so far.
Research found that, despite some high-profile schemes in places, just 28 of the 100 largest ports offered some sort of financial incentive to carriers that adopt some form of emissions policy, such as reducing speeds on approach to port or giving priority berthing to greener vessels.
However, the report's real criticism centres on the almost complete absence of data on the effectiveness of these schemes.
"Very little is known about their actual impact. Public information on how many ships use these schemes is scarce and there is no port that has proven GHG emission reductions as a result of such policies," it says.
"The dearth of data notwithstanding, it is clear that the impact of port-based incentives on global shipping emissions is marginal. The number of ports deploying financial incentives is still fairly low and where they are applied only a handful of ships are benefiting from the schemes – often less than 5% of the ships calling the port."
And even in ports where incentive schemes are in place, the financial benefits from complying with the incentives are often not worth the effort, it adds.
"The difference in fees for the dirtiest and cleanest ships is usually small, normally in the order of 5-20%. Currently, only five ports use indices in which GHG emissions provide a substantial part of the index criteria.
"Any incentives shipowners may have to order more-efficient ships with lower emissions can only, to a very small extent, be a result of savings from port-based incentives."
However, the report also argues that the port industry is in a unique position to help the shipping industry reduce emissions, especially if expanded measures and incentive schemes come with improve monitoring and data collection.
"None of the existing green port fees takes actual GHG emissions as a base for the fee reduction," it says. "Improved data collection at the ship level makes it increasingly possible to assign accurate estimates of GHG emissions to individual ships. This opens the possibility of financial incentives at the port level based on actual GHG emissions of the ship during its voyage."
It argues that this would ultimately allow ports to move from a rebate-style system for more-efficient ships to penalising those less-efficient.
"The 'polluter pays' principle should be applied to all ships via a system of environmentally differentiated port fees, rather than as rebate for the greenest ships," suggests the report.
"Currently, port authorities that can afford it are prepared to offer rebates for green ships with low emissions, but are unwilling to introduce systems in which these rebates are paid for by ships with worst emission performance."