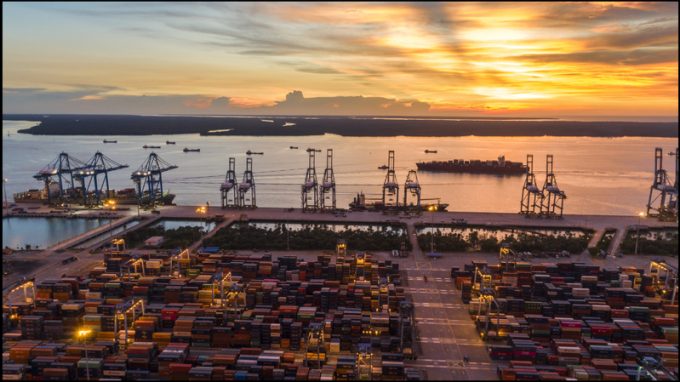 Malaysia's Ministry of Transport has set a three-day deadline – from entry date to customs clearance – for all imported container goods to leave Port Klang container yard, from 1 May.
Transport minister Wee Ka Siong said this would improve Port Klang's efficiency and prevent containers from piling up at the yard.
He added that the new measures would see freight inspected by customs officers on the first day after arrival, and the inspection reviewed the following day. By the third day, customs clearance procedures must be completed.
However, said the minister: "If the containers have to be investigated, then authorities have up to 30 days to complete the customs checks.
"For example, if someone imported a used car and claimed it was manufactured in 2019, and if customs officers suspect that the year of production is falsely declared, the container and its cargo can be detained and investigated for up to 30 days.
"In the past, the government never set deadlines for imported containers to clear customs checks, resulting in some containers being kept in the storage yard for up to five years without any importers coming to claim them."
Mr Wee said for customs clearance to be expedited, liner operators must also play their part, by submitting all necessary documentation. He added: "If this process succeeds in Port Klang, we will implement it in other ports in Malaysia."
Port Klang, Malaysia's largest container port, was the world's 12th busiest container port last year, having handled an record 13.64m teu, as container shipping experienced an unprecedented boom.
Dubai's Jebel Ali port, ranked 11th, handled only 20,000 teu more, a shortfall Mr Wee blamed on floods that hit Malaysia last year.