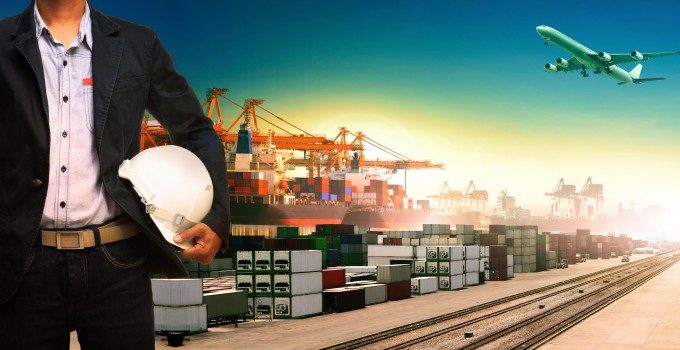 The news this morning that Panalpina's air freight division has had a disappointing third quarter comes as little surprise in a market that has had an exceptionally challenging year. But what was more surprising, perhaps, was the forwarder's decision in September last year to wet lease two 747-8Fs from Atlas Air.
The Swiss forwarder, which reported that air freight accounted for some 50% of its net revenues in 2011 and 46% of its gross profits, is now unique among forwarders in that it has its own controlled network, and has done so for 22 years, outlasting rivals such as DB Schenker, which abandoned its own fleet last year.
In May and July of this year, Panalpina upgraded its leased 747-400Fs with the larger capacity and more fuel-efficient new 747-8Fs.
"It gives us a little flexibility and allows us to make small scale adjustments," own controlled network manager Matthias Frey told The Loadstar in August. " We can get visibility, and bring value end-to-end. It's one of the USPs we have on the air freight side."
Atlas Air has a monopoly on ACMI (leased aircraft, crew, maintenance and insurance) for 747-8Fs, and has gradually been replacing its customers' 747-400Fs with the new aircraft type. In its third quarter results announced yesterday, the lessor revealed that its operating income per aircraft totalled $956,000 – up 19.2% on last year.
"ACMI – yes, it's expensive, but we can bring overall value to the healthcare, automotive industries and so on," said Mr Frey. "In a down market, rates are under pressure. It's challenging, yes, but it gives us business opportunities that others don't have."
While offering many benefits over an owned fleet, observers have questioned whether ACMI has been the best option for Panalpina, in a market that is characterised by overcapacity, as today's is. With low volumes and low utilisation, it is likely that the capacity could easily have been found cheaply elsewhere. In fact, say industry observers, it is inconceivable that the value of the controlled lift would exceed the cost given current conditions.
But a spokesman for Panalpina said: "When we signed on the 747-8Fs, we assumed the market would develop differently. Now the challenge is to fill the planes."
The forwarder declined to reveal the lease length, except to say it was multi-year – and despite Atlas Air's third quarter earnings rising 20%, giving it a net income of $33.9 million, its per share earning missed analysts' expectations and it cut its profit guidance for the year – suggesting that any renegotiation of the leases is far from likely.
Whether the decision to both renew and upgrade the fleet is related to the company's announcement this morning that it is to replace airfreight boss Henrik Lund with Lucas Kuehner, currently managing director in the US, is open to question, but the company says it will focus on improving its air freight results.
"The costs must come down, and we have to do our homework in air freight," said CEO Monika Ribar in a statement.
The spokesman, however, added that the company wouldn't be restructuring its air freight division – and he wouldn't be drawn on which costs will be cut. "There is no revolution, just evolution," he said, adding that just 15 to 20% of shipments fly on Panalpina's fleet. "The biggest concern is the air freight market in general."
Although the freighters are currently dedicated to Panalpina, it has considered opening up the capacity to strategic airline partners, although not to compete directly with commercial airlines. The freighters operate between Hong Kong, Huntsville and Sao Paulo, as well as Luxembourg to Hong Kong via Dubai, while Panalpina also charters whole or part aircraft on a scheduled and ad hoc basis.
Panalpina's air freight volumes decreased by 8% in the third quarter, against a market drop of 4%, year-on-year. As has been reported by other carriers, Europe-related trade lanes continue to face the greatest challenges, while the trend towards smaller shipments also impacted volumes. Nevertheless, gross profit for air freight still amounted to CHF158m ($168.6m), down 4% on the previous year.
Meanwhile the forwarder reported better signs in its ocean and logistics businesses, with volumes in ocean up 5% in the quarter against market growth of 2%, and gross profit per teu up 6%, reaching a total of CHF122m ($130m).  Logistics profit rose by 23% to CHF 100m ($106m).
The spokesman denied there would be a shift of focus away from air freight. "Our ambition is to grow in each area. But logistics is starting to see some results, and is definitely one to follow."