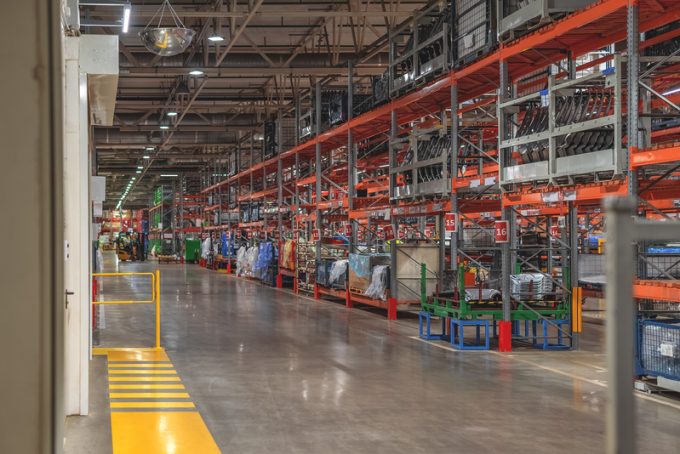 Some folks in Daimler's supply chain organisation probably aren't feeling great at the moment.
After five weeks in limbo, the company's SUV manufacturing plant in Tuscaloosa, Alabama, was one of the first auto facilities in the US to resume production, coming back online in late April – but the production line soon ground to a halt.
On Friday, Daimler had to shift into reverse as management informed workers they should use vacation time, or go without pay and file for unemployment benefits, due to a shortage of parts from suppliers in Mexico.
The Mexican government had indicated that automotive factories could restart this week, designated as essential businesses, but on Friday announced a delay until 1 June.
According to one source, because of this, Honda is now also considering halting its recently restarted US production.
The US and its southern neighbour are "out of step" in their response to Covid-19, said Resilience360, a cloud-based platform monitoring business and supply chain conditions and risk. Washington has been leaning on the Mexican government to re-open manufacturing, but to little avail.
Resilience360 has also pointed out that Mexico's guidance on what constitutes "essential activity", and exempt from Covid-19 restrictions, differs significantly from definitions in Washington and Ottawa.
This has left manufacturers in Mexico in doubt whether they are in the essential activity bracket. In addition, they have faced pressure from labour groups concerned about worker safety.
And, according to Resilience360, Mexican state authorities are not in line with the national government, nor with each other, bringing more confusion  as to what rules apply where.
The picture is hardly clearer north of the border, where approaches by US state governments have resulted in a patchwork of measures, Resilience360 noted.
"While many states make references to federal guidelines, some have offered different interpretations on what sectors should be considered 'essential' and opted for looser restrictions, or even delegated cities and counties to determine their own restrictions," its analysts wrote.
For supply chains spanning North America, the repercussions have been dramatic. Albert Saphir, principal of logistics consultancy ABS Consulting, said that with automotive supply chains typically highly complex, involving thousands of suppliers, and much traffic flowing across NAFTA borders, the sector was highly vulnerable to disruption.
And Cathy Morrow Roberson, founder and head analyst of Logistics Trends & Insights, commented that automotive OEMs usually knew their tier-one suppliers, but not those on the rungs below, so had very limited visibility into supply chain issues beyond the first tier.
"This is why you need better visibility into your supply chain," she said, in reference to Daimler's predicament. "They opened up without communication with their suppliers."
Resilience360 has warned of problems that may be lurking further up the supply chain.
"As a whole, sub-tier suppliers are anticipated to face significant impact, as OEMs struggle to bring production back to pre-Covid-19 capacity. Small yet crucial suppliers may face challenges amid sales and production losses themselves, and could be at risk for insolvencies which may reverberate towards OEMs and trigger supply shortages overall in the industry," its analysts cautioned.