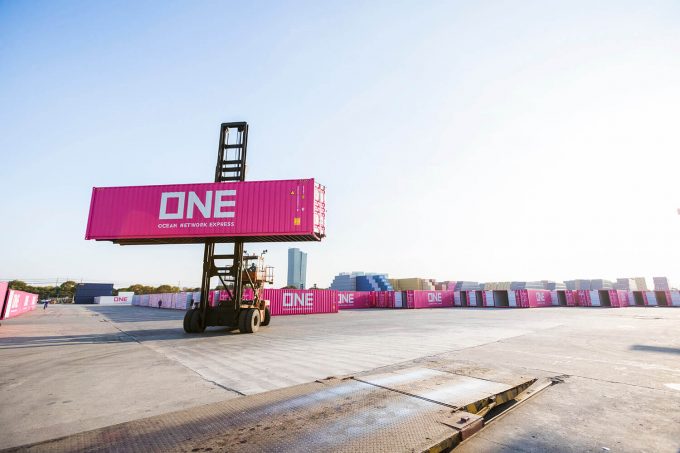 The Japanese carriers that make up Ocean Network Express (ONE) are optimistic they have turned a corner with the network, despite reporting a third quarter in which they continued to haemorrhage money.
MOL said ONE's "operational teething problems" had impacted the line's first-quarter performance, but stressed these had "shown significant recovery" in the third quarter.
However, MOL's revenue fell 65%, year on year, over the three quarters.
It said: "Utilisation, which had been sluggish in the first half, generally showed a significant recovery, though some Asia-Europe trades fell short of the third-quarter target.
"[We experienced] upturn from the previous internal forecasts due in part to strong freight rates on the Asia-North America eastbound trade, despite an increase in cost regarding first-half exchange gain."
This optimism, however, could not disguise third-quarter revenue of ¥67bn ($619m) contrasting with the ¥193bn of a year earlier, and a year-to-date loss of ¥14.2bn.
K Line reported worse figures: revenue for the third quarter plummeting 79.3% to ¥31.8bn, leading to a loss of ¥8bn for its container business.
At NYK, divisional revenues are not broken down quarterly, but year-to-date container revenue was down 59% to ¥218bn, with nine-month profits plummeting 42%, resulting in a loss of ¥24.7bn.
Along with MOL, it pointed to positive performances in its Asia-North America routes, citing "last-minute demand" amid concerns over higher tariffs in the US on exports from China.
One liner industry source told The Loadstar the carriers' optimism was warranted, believing the network had now turned a corner.
"Things could only get better for ONE and its partner carriers after a mismanaged launch last year. They are slowly getting their act together and have had some luck with the demand and lower fuel prices," he said.