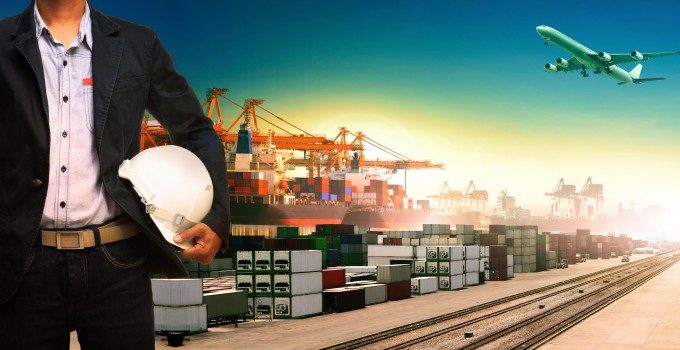 Swiss World Cargo has already identified several candidates to take over from chief cargo officer Oliver Evans, who yesterday announced his intention to leave the airline in September.
Mr Evans is to take the early retirement option offered by Swiss, at the tender age of 60, and then pursue his passions in logistics in a self-employed capacity.
He has made no secret of his desire to remain in Switzerland, which has, arguably, somewhat limited his opportunities.
"I fell in love with the country, as did my family. I've not been tempted by any other opportunity that has floated past my desk. Of course I have had talks with Lufthansa, but I have no desire to go to Frankfurt and I don't want to commute, or relocate. I love this country."
In September he will set up a logistics-related business which will focus on his two passions: the development of people and the advance and future applications of technology. He is adamant, however, that it will not be a 'consultancy'.
The September date will allow Mr Evans time to establish his company and make his ideas concrete, while also allowing an easy handover at Swiss World Cargo.
"I insisted on September as I didn't want Swiss to face speculation over its future. We already have candidates lined up. We will conduct interviews in the first quarter, with an appointment around Easter and that will ensure a smooth handover.
"One of the reasons for my confidence is that the results at Swiss are excellent; we have exceeded our targets and the strategy is clear. But it's time for new ideas and that's what a successor should do."
Mr Evans joined Swiss in 2002 as chief cargo officer, following roles at KLM and BAX among others. He made a temporary foray into the passenger side of the business in 2004, but after 15 months realised his passion lay in cargo.
"But I need new personal challenges," he said. "In the short term, the opportunity arose with TIACA – the industry is in transition and there is a lot to do, so I was glad to devote my time and energy to something important." His chairmanship expires at the AGM in May next year.
"So I thought, what next? I am clear about my passions and interests, and I can do that in self-employment," he explained.
"Technology is transforming the world and makes a difference to any business. I think I can give back to the industry some of my experience, knowledge and ideas. I just need to select what to do."
He added that it had been a "big and difficult" decision. "But having communicated it, it feels good. I have plenty to do between now and September. It's exciting and I am thrilled."
He has previously said that he would not be prepared to move even from his part of Switzerland.
"What you need to learn about the Swiss is that they are attached to their mountains, not just any mountains: the uncrossable moat separating one part of the country from the other is called roestigraben – roesti means the potato dish which is prepared differently in each part of the country, and graben meaning ditch. And I am happy in in my own little graben."
Harry Hohmeister, Swiss CEO, said: "In Oliver Evans we are losing a successful executive and a greatly valued colleague. We will be very sorry to see him go; but we also appreciate that, after so many years in his current capacity, he is now seeking a new professional challenge."