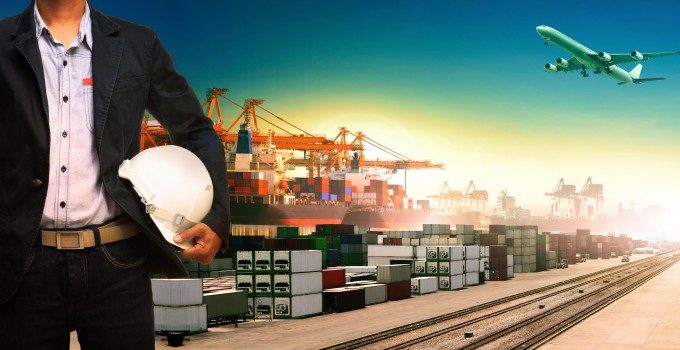 Improved reefer technology, in addition to lower emissions, is triggering a more concerted shift to sea freight by perishables shippers, revealed Kuehne + Nagel last week.
Noting that temperature fluctuations in air freight were far greater than in sea freight, Natasha Solano, global business development manager perishable logistics, said the majority of shipments now went by sea and that trend was increasing.
"Air is losing share to ocean," she said, at the Caspian Air Cargo event in Baku last week. "Cost, plus lower emissions, plus an improved cold chain is leading to modal shift."
While the cost benefits out of Africa by sea were less pronounced (but still 20% better) – owing to poor infrastructure and higher costs in general – Colombia to Europe by sea, the largest containerised flower flow, offered a 40% cost saving. Vietnam to Japan was another significant market for reefers, she added.
However, despite this, several factors are working in the favour of air freight. "Colombia to Japan will stay an air freight route – it's too far by ocean," said Ms Solano.
And, she added, global macroeconomic trends meant there were several air freight growth drivers.
"A growing affluent population, and consequent dietary changes, means there is an increased demand for meat and fish," she explained. "Increasing urbanisation is leading to more demand for imported products and processed [or ready-cut] food. Countries are no longer self-sufficient and there is greater international demand for products, especially flowers and fish.
"And greater health awareness has led to more consumption of fruit, vegetables, yoghurts and organic products. These four trends will influence perishable air freight."
Ms Solano also noted that new tradelanes were developing. In the GCC, 70% of the region's food requirements are now imported, much of it by air – with one recent development being a new lane between Latin America and the Middle East, delivering 6,000 tonnes of perishables last year, much of which was flowers.
In China, the value of imported food had grown 25% each year since 2011, she added, and by 2018, China will be the largest perishables importer, buying $80bn-worth. In Europe, perishables imported by air had increased 18% since 2004.
While increasing use of rail, where reefers are now commonplace between Asia and Europe, could damage the air freight market, Ms Solano said that freighters were "of more interest [than bellies] as the temperature fluctuations were less significant.
"Soft fruit goes best by air and berry companies prefer to use freighters."
Other trends, she said, included retailers becoming more dominant in the market and controlling the supply chains, and a tendency "to cut out links in the chain in order to streamline services.
"There is also an increased dialogue with 3PLs on cold chain management, and increased requirements for carrier infrastructure."
Her views were backed by David Beecham, senior manager cargo products for Qatar Airways, who explained how the carrier tried to mitigate the problems of transhipment through the extreme temperatures of Qatar.
"There was no confidence in the market in sending perishables through the Middle East," he said. "It can get pretty hot on the ramp."
The team started with a blank sheet of paper, and ultimately decided that a fleet of refrigerated trucks, backed right up to the high loader, eliminated the risk of exposure to the heat.