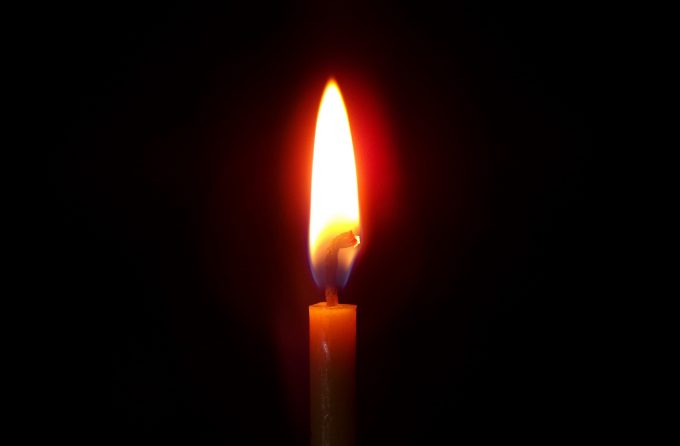 THE WIND suddenly blew Saturday mid-afternoon as I paced nervously in my courtyard, the unbearably persistent death knell accompanying the Covid-19 daily death bulletin for Lombardy. Usually announced by regional welfare chief Giulio Gallera about one hour ahead of our 6pm (CET) corona war numbers for Italy. It wasn't pretty.
It bloody read: 546. Pushing up the total to 3,095 lost souls in the region since day one – the daily toll was 381 one day earlier, and 209 on Thursday.
Mother Nature
Mother Nature's payback time may have come too, if you trust those who argue pollution in one of the most industrialised hubs in Europe is also a culprit – yet I am hopeful, wishfully thinking that an angel is by our side instead.
Then Sunday came, and the regional death count and rates – our leading indicator in the epicentre of the Covid-19 crisis – wasn't as shocking as the day before, yet in line with Friday's.
Another 361 passed away yesterday, but look at the chart below.
For the record, Lombardy* typically accounts for the majority of the country's daily losses: almost 1,450 bodies (in the country) were accounted for in the past 48 hours alone, when the daily Sunday data is factored in, with 907 credited to Lombardy.
(*Italy's wealthiest region, the size of Greater London by population. yet 15x times bigger by area, weighs similarly to Greater London in the UK for the country's GDP, 20%-ish. A bit of background on why we ended up here and why I am stuck in Brescia, 60 miles east of Milan, Lombardy, is here)
Waves
We may have peaked, or be just reaching the peak today. Mr Gallera recently hinted at 23 March as being an inflexion point and, if he is right, numbers should soften. Where do we go from there, though?
What is apparent is the formation of two waves, with the second one, from last week, still looking for direction and a shore to hit.
So even if today's dreadful numbers fall to an additional 200 daily deaths (a rather bullish assumption), we might not be out of the nightmare yet.
Make no mistake: there are obvious problems with the reliability of these figures, which I derived from the cumulative data released by the region.
Not all labs and departments deliver data "as it happens", and deaths that have not been actually tested are mounting here, with so many relatives of those dying at home not having the luxury of knowing whether Covid-19 was to blame. Nine out of ten infected would-be patients reportedly do not make it to hospital and never enter intensive care.
With the Wuhan model having failed to be predictive, both in forecasting peak terms and operationally (the 3,456 death tally in Lombardy alone is 5.5% above China's), let's add to that data series the number of patients daily entering intensive care – where we all know it has been a race against time – to better gauge what's happening, on a preliminary basis.
Ten days ago, between 13 and 14 March – the end of the first wave after the government acted nationally on 9 March when the two variables collided – the volumes clearly became unmanageable, despite all the warnings that ensued from early last week to DON'T GO OUT!
The full picture of the drama taking place is here: doctors and nurses had to replace priests in hospitals and retirement homes, when their delivery of the word of God was quarantined, to give the last rites to a slew of dying people.
There were nowhere near enough intensive care beds to look after the severely ill patients – both those affected by the disease and others.
The findings in the chart above had to be widely expected, but don't help us predict peak death rates, so let's chart the growth rate of one "agent" against the other.
We may have peaked, or not.
With or without you
While we know that so-called "non-Covid" patients are flown to other regions, in several cases hundreds of miles from home – there are about 60 of them, with Covid-19/non-Covid almost evenly split initially, then worryingly skewed towards the latter, 70:30. The situation is dramatic, but it's possible that the rapidly increasing volatility of the death data in the past 72 hours could point to an inflexion point.
Up or down, though?
While esteemed observers argue that the "numbers from Lombardy mean nothing", if we abide by the volatility of the data series, it's very possible that we might be close to peak here (or have peaked already) – but this is a view weakened by the daily rise in added intensive care positions before daily death rates peak with a certain time lag?
That's the bearish view. In truth, nobody knows, so additional belt-tightening measures had to come over the weekend.
Another warning sign for the bears? Milan is adding 250 intensive care beds at the exhibition space Fiera di Milano, while preparations are made elsewhere, and a steep rise in those daily numbers could well precede another death peak, following the latest trends.
Politics render the situation even more unbearable, just as the doctors and paramedics I talked to also point to their rate of intervention at home for non-Covid prospects as having dropped by about 50% daily.
One of those I didn't talk to, opted for social media to very explicitly express her rage towards those – runners and the elderly out for a stroll, mostly – who haven't understood the seriousness of the crisis. I'm afraid the finger picture has been removed, and rightly so perhaps, but her message came across loud and clear.
A priest from one of Brescia's rougher suburbs (Casazza) even threatened to shoot, from the bell tower of his church, anyone he saw outside… Bless me, Father…
The central government, via the Civil Protection Department, makes the highly critical – and criticised – distinction that disclosed deaths account for those "with" the disease rather than "due to" it, and most of those who, heartbreakingly, pass away are in their 80s, the median. The youngest casualty is 27, and it will be hard to explain her passing to her parents, thanks to the difference between "with Covid-19" and "due to Covid-19".
The non-elected prime minister, Giuseppe Conte, was caught off guard on Saturday evening, when the president of the Lombardy regional government, Attilio Fontana, announced more stringent measures to forbid us all going far from our homes, while shutting down unnecessary production facilities and services.
Mr Conte loudly praised state intervention just before midnight, but the full implementation of the ministerial decree, aka DPCM, is still some days away (ask Confindustria why), while the decree for Lombardy landed in my inbox soon after Mr Fontana informed the public that the last invasive lever to limit anything we do had been pulled.
There's nothing else that can be done from here.
On Sunday, around 2pm, four hours before the latest numbers were released – the start of two separate bulletins was pencilled-in at exactly the same time by the government and Lombardy – Mr Fontana said: "We are strained, physically, as far as our medical staff, nurses, all those who work in the crisis unit, ambulance drivers are concerned. We must make sure that the numbers drop, the infection slows down and goes downhill instead of uphill trend-wise."
As it is now clear how long Covid-19 lives on anything we touch, Mr Fontana is our leading beacon and indicator – his daily behaviour around midday often rendered the later daily death rates more predictable.
The wind blows even stronger and cooler in our courtyards, mixed with ambulances sirens and the growing noise from police choppers. Everything reminds us of the daunting task ahead of us.
Let's hope it peaks today.