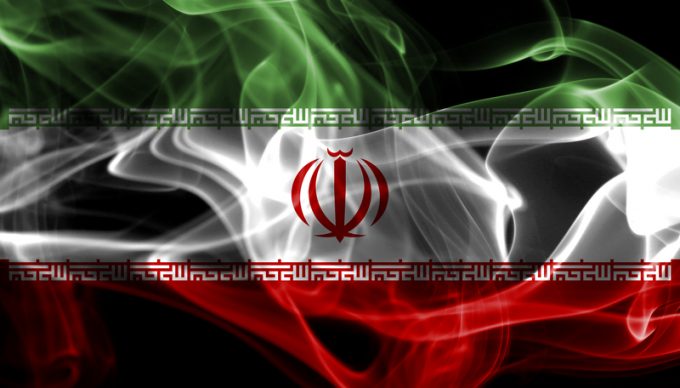 Freight forwarders serving the Iranian trades have been advised to scrutinise their business with firms in the country, in preparation for the re-imposition of US sanctions following Donald Trump's decision to withdraw from the Joint Comprehensive Plan of Action (JCPOA).
The JCPOA allowed a series of economic sanctions on Iran to be removed in exchange for the country halting its nuclear weapons enrichment programme.
Daniel Martin, partner at international law firm HFW, which specialises in transport and logistics, told The Loadstar that forwarders should identify their exposure to Iran in terms of types of goods and volumes that they expect to ship in the next three months.
"Stage one is identifying what they are doing in Iran and what they expect to do. They need to think about whether they need to do enhanced cargo screening, for example.
"We have helped firms in regard to prohibited materials and identifying shipments which are problematic or require a bit more thought – such as categorisation of different types of metal, which is obviously not a freight forwarder's core competence," he said, adding that it was not a particularly new issue, given that the information is often required in other markets, such as Russia.
The withdrawal of the US from the JCPOA and its re-imposition of sanctions is in two stages – a 90-day winding down period for trade covering goods such as metals, automotive and aerospace goods, among other categories; and a 180-day wind-down period for energy, shipping and insurance services.
Sanctions come in two categories – primary and secondary. The former concerns US-controlled firms, and effectively prohibits all trade with the country; secondary sanctions concern "non-US companies that carry out certain activities with Iran following the expiry of sanction waivers with wind-down periods of either 90-days or 180-days", an HFW advisory said.
The potential exposure to secondary sanctions must also come into forwarders' thinking, Mr Martin explained: "They need to be thinking about who they are doing the work for, as well as their relationship with operators – assuming the forwarder is an NVOCC, there needs to be a consideration about which carriers will continue to call at Iranian ports.
"A third stage is ascertaining the attitude of the banks and insurers – if forwarders are offering cargo insurance, will their insurers introduce restrictions? And what will be the banks' attitude to arranging payments to Iranian agents, for example?"
The subject of payments is particularly pertinent to smaller business, which Mr Martin described as "cash-flow intensive".
"A bank doesn't need to revoke a financial facility to bring problems to a business – a bank can simply move a customer from automated payment processing to manual payment processing if it sees a risk, and this can cause significant sums of money to be halted, which can bring a business down."
However, the US withdrawal has also left a number of unanswered questions, especially since the response of the other JCPOA signatories has been to oppose the US position.
"The difficulty at this point is that we don't currently know how the US measures' extra-territorial effect will operate in light of the statements from the EU that they want to maintain the deal – what will happen, for example, if the US wants to enforce against a European company that continues to do business with an Iranian concern?"
If you'd like to understand more about the situation, the New Yorker has published an interesting article discussing the EU's possible options, and how that might affect its businesses, here.