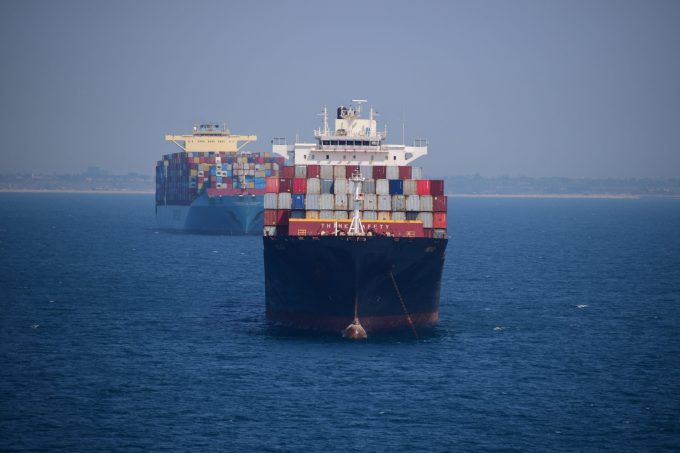 Amidst a mixed demand picture on the world's largest container shipping lanes, shippers are likely to continue to be beset with surging supply chain costs due to the combination of port congestion and poor schedule reliability.
Container Trade Statistics' April demand data showed that global demand declined 4.2% year-on-year during the month.
But the headline number masked a mixed bag of demand for the Asia-North Europe and transpacific tradelanes, with the former slumping by 8%, while North American imports were unfaltering, recording a 1% gain.
And according to the monthly Global Port Tracker report, released by the US National Retail Federation (NRF) and Hackett Associates, volumes at the nation's main container ports remain at "near-record" levels.
US ports covered by the Global Port Tracker handled 2.26m teu in April, up 5% on the year before, with May projected at 2.31m, down slightly on last year.
However, the Global Port Tracker forecast for June is up 7.5% year-on-year and is so far showing no sign of weakening.
"We're in for a busy summer at the ports," said NRF vice president for supply chain and customs policy, Jonathan Gold.
While shippers have faced tenfold increases in container freight rates since the start of the pandemic, the cost to them from the severe supply chain delays is far greater.
Maritime analyst Sea-Intelligence has put the indirect cost to shippers from the shocking schedule reliability record of ocean carriers, where sailing dates and arrival times are very seldom as advertised, at a cumulative $5bn-10bn.
Sea-Intelligence said that before the pandemic its Global Liner Performance data recorded a baseline level of 20% of cargo being shipped late, but in the past few months this had increased to an astonishing 70%.
This begs the question as to why the alliances have not adjusted their networks to compensate for schedule delays, particularly in North Europe where berthing delays are being forecasted well in advance of the departure of the ships from Asia.
Indeed, a survey by Alphaliner on the arrival in China of 27 alliance vessels between 1 – 15 May found that ships were an average of 20 days late on their proforma schedules.
The consultant concluded that based on the average three-week delay, the alliances would need to add three ships per loop to maintain a weekly sailing frequency.
Meanwhile, Sea-Intelligence calculated that there was a baseline average of 8m cargo days lost each month prior to the pandemic, based on 20% of late arrivals, but that this had soared to almost 70m days by January this year, before easing to 57m days in March.
By using a formula that converts the idle days to inventory, and by factoring in a global standard benchmark valuation of $40,000 per teu, the analyst arrived at a mindboggling figure of a $5bn to $10bn cost for shippers since the start of the pandemic as a consequence of the vessel delays.
"What this tells us is that the severe vessel delays alone have resulted in a financial loss for shippers globally, of roughly $5bn-$10bn thus far," said CEO Alan Murphy.
"This is only the ocean side and does not include any inland delays or port congestion," added Mr Murphy.