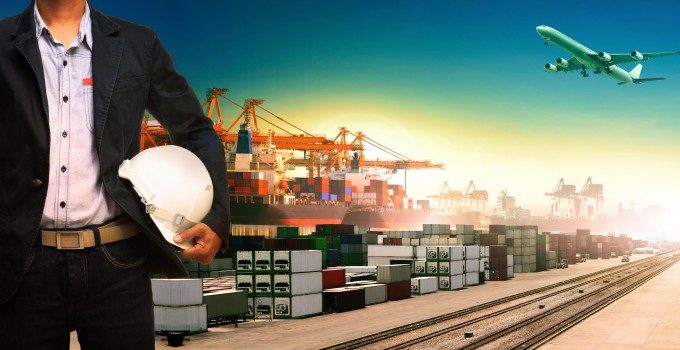 Global food logistics provider NFT is to open a new cold storage facility at the port of Tilbury by the end of the year.
The temperature controlled handling and distribution centre is being built to provide inbound cold chain solutions for food and drink importers who need to reach London and the South-east.
The 230,000sq ft facility will have capacity for 25,000 pallets and will be able to handle a throughput in excess of 2.5m cases per week.
NFT's sales and marketing director Dale Fiddy told The Coolstar that Tilbury would provide the ideal location for the new distribution centre.
"NFT thought long and hard about the location of this strategically important investment as we firmly believe that this facility is quite simply a game changer for any goods imported through the South-east's gateway ports," said Mr Fiddy.
He added that because Tilbury was in close proximity to London Gateway, Purfleet, Thamesport, Folkestone and Dover, "you don't have to import your goods into Tilbury to benefit from this facility's capabilities".
NFT's cold storage facility is good news for Tilbury's owner, Forth Ports, as the battle for the region's container cargo heats up.
In addition to fresh competition from DP World's London Gateway, which opened in late 2013, Tilbury's London Container Terminal must also compete with established players such as Hutchison's Felixstowe, the UK's largest container port, and Southampton, another DP World facility, both of which also serve the South-east and are undergoing significant investment and capacity expansion.
According to Drewry, UK ports have added 2.6m teu capacity since 2011, with a further 1.75m on the way, bringing the country's total capacity to more than 12m teu. Where once undercapacity and congestion were realistic prospects for UK ports, pre-financial crisis when many of these port investment decisions were made, they now face the spectre of overcapacity and a dogfight for traffic.
Differentiating through value-added logistics services, such as warehousing and refrigerated cargo facilities, is now more important than ever for port operators competing for the same boxes.
At a recent event to showcase the potential of NFT's new facility at Tilbury, Perry Glading, Forth Ports chief operating officer, said: "This new chill facility is a major investment for the port and NFT and we are encouraged by the level of interest in the facility. By being based at the port, NFT's customers will benefit from being at the heart of an unrivalled logistics process."
The UK's food and beverage shippers will be especially interested to hear how NFT plans to provide greater supply chain visibility and reduce perishable cargo wastage.
"NFT customers will benefit from complete access to supply chain information on which to control their supply chains and this will include specially developed intelligent apps, as well as mobile phone and tablet versions of the system information," said NFT's Mr Fiddy.
NFT Tilbury will be operated on the latest version of JDA's Red Prairie Warehouse Management System (WMS), which according to Mr Fiddy is one of the best systems available. In turn this will be linked to NFT's transport management system and a Microlise telematic system which provides 24/7 web-enabled visibility of stock and orders, from pre-advice of stock through to delivery and post-delivery information.
Meanwhile, Mr Fiddy said some customers were considering relocating from NFT's existing cold storage depot in Daventry, and he is confident the new Tilbury location will not take long to reach capacity
"We have an existing customer looking to relocate and three major importers also looking at the site when current contracts expire. Within 12 months of opening, the site is expected to be at least half-full, and completely full within two to three years.
"Due to this, major importers need to act fast so as not to miss out on the opportunities that this facility creates."