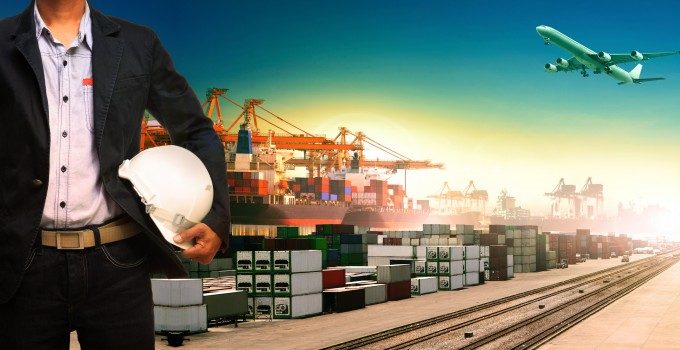 Africa is finally becoming more transparent for shippers and forwarders seeking greater confidence in moving goods in the region. Following this month's launch of Port Overview, which provides real-time information on disruption and problems in Africa's ports, comes a new airline service, which promises to update clients frequently on the status of their shipments.
Coyne Airways, the Iraq and Afghanistan specialist cargo airline, has turned its attention to the continent, hoping to give shippers absolute transparency.
"People are frightened of loss in Africa," said Larry Coyne, CEO. "Africa is beginning to develop and we think customers will trust us to move their freight. We have a state-of the-art system that sends out emails automatically to update customers on each movement of their shipment – you can't give shippers too much information about their shipments. The level of detail is critically important."
The airline, which has traditionally won military contracts, is realigning itself as military activity in Afghanistan starts to draw to a close.
"People have a fair amount of activity going into Africa," said Mr Coyne.  "There is a lot of oil and gas movements and the Chinese are very active. There is a chance it will also become a military market – although the UK and US don't have the stomach for another Afghanistan, you only need to look at Mali to know that they won't want terrorist groups to get too dug in, especially in failed states."
The African air cargo market has long been renowned for unscrupulous operators, but Coyne Airways plans to partner with major scheduled airlines. "We are taking a cautious step, and not flying everywhere ourselves. We are working with people we know and trust. The problem in Africa is that it's very fluid and lots of people try to start up, but become unstuck."
Hubbing in Lagos, Nairobi and Johannesburg, Coyne will offer some 30 onward destinations.
The move may have come at an opportune time for Coyne. Avient, the Zimbabwe-registered air cargo carrier with a UK base, has reportedly had a troubled time in recent months. On 14 January, founder and CEO Andrew Smith and business development director Samantha Smith left the company. In December, local media reported that an Avient aircraft engine had blown off the roof of the arrival hall in Lagos airport, sending it flying into the diplomatic car park where it damaged 12 cars. The incident follows pilot reports that the airline's MD-11F recently sustained damage to an engine, resulting in a "lengthy" period on the ground, according to the Pprune website.