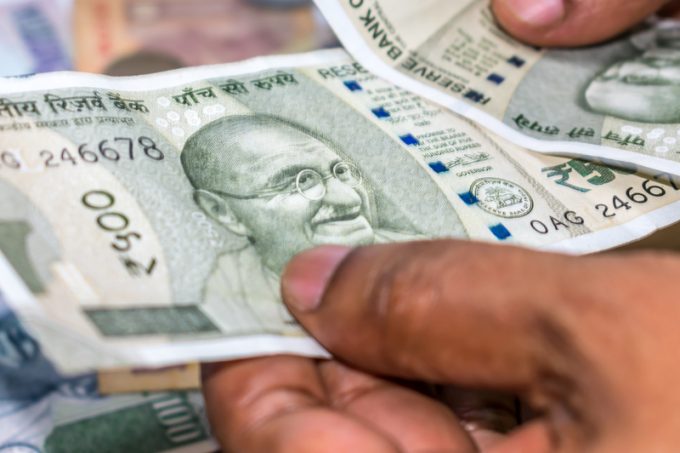 The Maritime Anti-Corruption Network (MACN) and the Indian government have linked up to tackle corruption in the country's port sector.
Copenhagen-headquartered MACN, which has launched successful programmes to target corruption among port and government officials in Argentina, Nigeria and on the Suez Canal, said it would bring this experience to help India's ports reduce corruption, with a pilot scheme in the Mumbai gateway running until October.
Cecilia Müller Torbrand, MACN executive director, said: "MACN's experience shows us that real change is possible when all parties are engaged. That's why we are delighted to have the support of so many key stakeholders for this campaign to improve the operating environment in Indian ports."
India's Ministry of Shipping said: "We are committed to ensuring that vessels calling at ports in India do not face unnecessary obstacles or illicit demands. Tackling these issues is good for the shipping industry, for port workers and for India as a trade destination.
"We are pleased to be joining forces with MACN and other stakeholders to implement concrete action, with the potential for real impact."
The intention is for the port integrity campaign to be expanded to other Indian gateways once the pilot is completed.
At last month's TOC event in Rotterdam, Ms Torbrand told delegates: "Naming and shaming officials is not the right way forward; our previous campaigns have shown that is most effective is to get everyone to understand that reducing corruption helps the port ecosystem and that is best achieved by putting in effective reporting processes."
And she used the event to announce the launch of MACN's Global Port Integrity Index, designed "to provide an overview and comparison of illicit demands in ports around the world".
The index is based on unique first-hand data gathered from captains calling at ports around the world into MACN's Anonymous Incident Reporting Mechanism. MACN said that, to date, it had collected over 28,000 reports of corruption in ports.
Its most high-profile campaign had focused on the Suez Canal, where demands for 'kickbacks' in the form of alcohol and cigarettes had reached such proportions that the waterway had become known as "The Malboro Canal" by seafarers.
She said: "It was commonplace for canal pilots to simply refuse vessel transits if they didn't receive gifts from the captains, and it was reaching ridiculous levels. In one case, we had a ship stuck for eight days waiting for a transit because it the captain hadn't brought the right brand of cigarettes."
Since the launch of the Suez campaign in 2015, Ms Torbrand said reported incidents had declined significantly and, speaking to The Loadstar on the sidelines of TOC, she said MACN was looking to launch similar programmes to tackle corruption in the freight forwarding sector.
Other stakeholders in the Indian pilot include the UN Global Compact Network India, World Customs Organization, Indian Customs and Central Excise, the Directorate General of Shipping India, Indian Ports Association, Indian Private Ports and Terminals Association, the Maritime Association of Nationwide Shipping Agencies India, Indian Shipowners' Association, Container Shipping Lines Association, the Federation Of Indian Logistics Associations, the Danish Embassy and the Norwegian Consulate General.