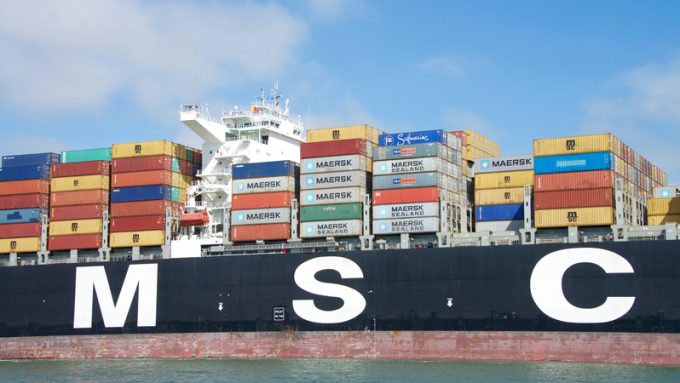 The world's two biggest container lines, Maersk Line and MSC, are closing a number of services on their networks in an attempt to plug losses and regain profitability in the final half of the year.
The carriers have already announced they are each pulling a service between Asia and the Middle East, with Maersk also notifying shippers of the termination of its AC5 loop from Asia to the west coast of South America.
Today MSC advised customers it would suspend one of its major transpacific loops, its prestigious Eagle service.
The weekly service from Asia to the US west coast and Canada, operated jointly with 2M partner Maersk, will end early next month.
In a customer advisory, MSC said it had decided to stop the service until further notice "as a result of the challenging operating environment for business on the transpacific trade".
The carrier is offering its shippers a "contingency plan" for bookings stemmed for the Eagle service, which it hoped would provide "limited disruption" to their cargo flows.
Maersk's senior executives made it very clear in the transport group's Q1 earnings call on 17 May that the line was "going to do something about" its $239m quarterly loss and the pessimistic outlook for Q2.
Maersk Group chief executive Soren Skou told investors and analysts he was confident there would be "plenty of opportunity for us yet to optimise the way we design the network".
And Maersk Line's CCO, Vincent Clerc, conceded that on some tradelanes it had been "difficult to pass on the full extent of all fuel cost increases" to customers when they were renewing annual service contracts on the transpacific.
Indeed, in most cases carriers seem to have been content to sign-off on new contracts with BCOs with only a modest increase on rates and clearly nowhere near sufficient to compensate the hike in their costs, particularly for bunker fuel.
The escalating trade war between the US and China could impact around 7% of transpacific volumes next month, according to Alphaliner. And spot rates on the route have come under pressure recently, when they would normally be firming up ahead of the peak season.
Rates from Asia to the US west coast as recorded by the Shanghai Containerized Freight Index (SCFI) tumbled another 6.8% last week to $1,266 per feu.
Alphaliner notes that the latest GRI on the transpacific, scheduled for 15 June, had been cancelled, due to lower vessel utilisation levels, and that rate cutting had brought spot rates down to as low as $1,000 per feu.