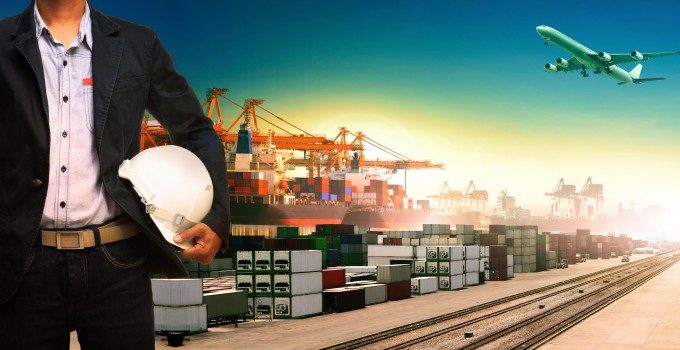 FedEx set an early marker for parcel prices in 2022 with its announcement of a general rate increase, flanked by new or rising surcharges.
On 3 January, the integrator's tariffs for US domestic, export and import services will rise an average of 5.9%, and the increase also applies to traffic in Canada and Mexico.
The rate hike covers shipments sent on FedEx Express, FedEx Ground and FedEx Freight, while prices will also rise for Ground Economy, the former SmartPost service for which the US Postal Service used to cover the final-mile segment until FedEx management decided to transfer this into its own delivery network to boost traffic density. The company has not yet announced how much general rates for this service will increase in the coming year.
FedEx justified the rate hike by citing increased costs.
It said: "These charges reflect incremental costs associated with the challenging operating environment, while enabling FedEx to continue investing in service enhancement, fleet maintenance, technology innovations, and other areas to serve customers more effectively and efficiently."
John Haber, CEO of parcel logistics consultant Spend Management Experts, noted that FedEx reported an outlay of $450m in incremental labour costs for the period, when it tabled its results for the quarter ended 31 August.
"There were no surprises [in the rate hike]," he commented, adding that "the 5.9% doesn't tell the whole story".
Shippers will start paying more on 1 November, when FedEx raises iyts fuel surcharge, and a battery of new surcharges or surcharge mechanisms will hit them in January. If shipments are not ready for pick-up when a FedEx driver arrives, there is going to be a 'no shipment tendered' surcharge, starting on 17 January.
The same day will see the introduction of a delivery or return surcharge on packages moved using the FedEx Ground Economy service. In addition, out-of-area surcharges for international shipments will be determined based on postal area codes or locations, replacing a flat fee.
In a similar move, one week later, surcharges for shipments that are oversize or require additional handling will be determined based on shipment zones.
"With what they're doing over the course of the year, the actual increases will be much higher [than 5.9%]," said Mr Haber.
Surcharges have been the bane of parcel shippers; both FedEx and UPS have kept adding or raising additional charges, and have kept peak season surcharges in play way beyond the traditional peak season.
As it has pivoted toward e-commerce, FedEx has focused heavily on small and mid-sized shippers and capped volumes taken from large customers. The most notorious move in this play happened in June, when some 1,400 large clients were informed on a Friday that FedEx Freight would no longer pick up their freight from the following Monday, as part of "customer-specific actions to control capacity and avoid backlogs in the most capacity constrained freight service centres".
Most observers read this as a blatant move to jettison large shippers, as their bargaining power usually enabled them to negotiate significant discounts.
One of FedEx's top-ten customers has reportedly been hit with an annual cost increase of $100m.
"UPS has been doing this with large customers, coming in with 25% or 30% cost increases," said Mr Haber, adding that other parcel carriers have not been much gentler in their approach to clients.
"Nobody's being soft on shippers. Many [carriers] are not taking on new customers. Nobody has enough capacity," he said.
FedEx is intensifying its push into the e-commerce market. On 14 September, it announced a strategic partnership with e-commerce platform provider Salesforce.
They plan an 'integrated end-to-end e-commerce and supply chain solution' that will bring together Salesforce's Commerce Cloud and order management modules with supply chain functionalities from FedEx and its ShopRunner e-commerce subsidiary. Bundled into one platform, these will include supply chain optimisation tools, real-time order visibility and two-day shipping. The pair expect the platform to be ready by spring 2022.
Mr Haber predicts more such alliances to spring up. He sees FedEx and UPS in a race to develop partnerships with big technology providers. Beyond access to new customers for their transport offerings, these promise opportunities to upsell other services in their portfolios, like FedEx Fulfilment and FedEx Trade Networks, he said.
Such steps should keep their margins juicy beyond the point where e-commerce demand no longer swamps networks, allowing pricing to retreat.