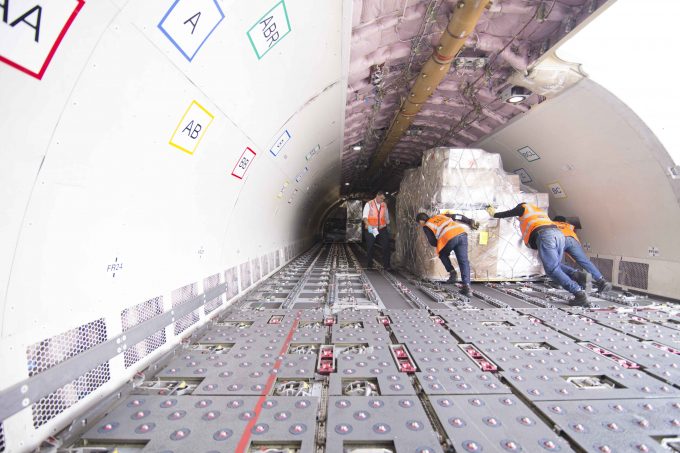 Air freight rates should develop in line with the market, rather than through unsustainable price hikes, according to the European Shippers Council (ESC).
Responding to a Loadstar article this week, Rogier Spoel, ESC's air freight policy manager, called for a "healthy market".
"In our view, sustainable rates are also stable rates that are fairly predictable and create a healthy market for all parties in the air cargo supply chain over the medium or longer term.
"Price hikes are not seen as sustainable rates by shippers. Rates should develop in the same way of the economic development."
Mr Spoel agreed that consumer confidence was on the rise and, thus, volumes are growing.
"Yes, there is growth in air freight, the recent numbers from the major airports support these theories. These are, of course, already major cargo hubs, so a major relative increase is also a huge increase in absolute numbers.
"There is particularly strong demand exporting to Asia, but on almost every lane there are positive developments. It is part, maybe, of an economic correction of the economic crisis we had – but primarily we can state that trade is just growing."
The latest figures back up the rise in volumes. The numbers for March 2017 in comparison with March 2016 show that Hong Kong was up 18%, Heathrow was up 13%, Schiphol and Frankfurt rose about 10%, while Incheon rose 12%.
While much of the run of late volumes at the end of last year was put down to e-commerce, it is general cargo and perishables that are currently propping up the market – as well as "some rationalisation by some carriers in mainland China", according to one airline.
In addition, product launches now no longer seem restricted to the fourth quarter.
"To me it's just strong consumer demand," said one airline executive. "My gut feel is that it isn't e-commerce in full.
"Without a doubt e-commerce is a growing sector, but we don't do much of it. It's big growth in general cargo and healthy growth in perishables."
China this week reported that first-quarter GDP growth hit 6.9%, the highest since the third quarter of 2015, and better than expected. And yesterday, the IMF raised its 2017 global economic forecast to 3.5%, up 0.1% from January, due to manufacturing and trade gains in Europe, Japan, and China.
IATA, in its first-quarter cargo chartbook, noted a pick-up in trade and that consumer confidence had driven growth in freight tonne km (FTK), while the new export order component of the global manufacturing Purchasing Managers Index was close to a six- year high. IATA said it was "consistent with year-on-year FTK growth of 7.5% in the second quarter".
But Mr Spoel added that the growth could not be a reason for the air freight market to overheat, and urged the retention of overcapacity.
"Hopefully we can see positive numbers throughout 2017, but we should be careful that the air freight market is not overheating and that there is still some overcapacity in the market, so growth can be supported. Let's hope air freight rates do not skyrocket immediately."