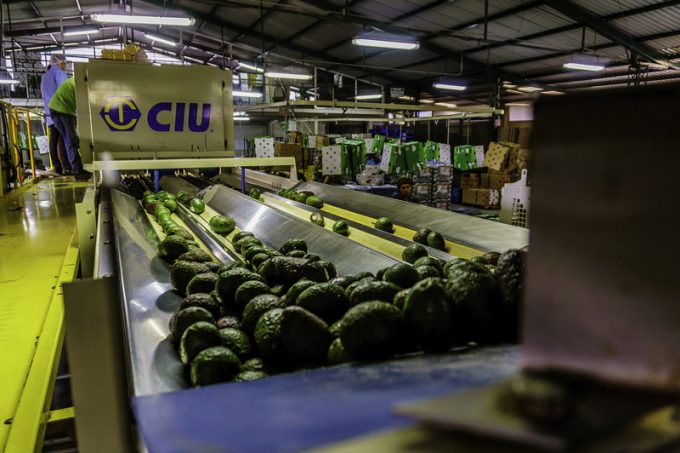 A surge in demand for avocados from the world's largest production market, Mexico, has the potential to turn the food into the latest conflict commodity, according to new analysis from supply chain risk consultancy Verisk Maplecroft.
Mexico remains the largest avocado producer in the world, accounting for 34% of global volumes, but in the state of Michoacán, where exports last year were worth $2.4bn, the supply chain has become compromised by the involvement of drug cartels.
"From cultivation through to transportation, violence and corruption now pervade Mexico's avocado supply chain – particularly in Michoacán, a long-standing hotbed for criminal violence," said Verisk Maplecroft Americas analyst Christian Wagner.
"The similarities with conflict minerals are striking for companies that source avocados from the region. Association with killings, modern slavery, child labour and environmental degradation is becoming an increasing risk when dealing with Michoacán suppliers and growers, especially when establishing traceability is increasingly hard."
According to Mr Wagner, avocados are increasingly seen by Mexican drug cartels as a way of diversifying their income, and Michoacán now has around 12 groups fighting "for control over the avocado-producing regions and transport routes", and theft of trucks carrying avocado shipments has soared from just over 50 recorded in the third quarter of 2018 to over 300 in the third quarter of this year, which has also led to a rise in vigilantism.
"The government's failed federal security strategy – which includes the creation of a new but under-resourced federal militarised police force – and the growing violence have driven local packers and growers to recruit and arm their own defence forces, which operate outside of the law.
"This increases the risk of both more violence and the potential for human rights abuses and due process violations," he said.
He added that smaller criminal gangs had also targeted the sector.
"The logistics side of the business is similarly exposed to criminal activity and associated disruption. Small criminal groups, lacking the resources to extort farmers or grow their own product, have turned to hijacking avocado shipments.
"Michoacán state authorities report that an average of four truckloads get stolen, every day. Exporters and growers face both the losses of stolen product or equipment and the risk of death or injury to their employees, disrupting the business and increasing potential costs and liabilities."
And Mr Wagner also claimed that the effects of the increasing criminalisation of the avocado business would ultimately be felt far from Mexico itself.
"The risks associated with Mexican avocado production pose distinct supply chain management requirements for exporters and distributors worldwide.
"Companies trading in avocados or avocado-based products are exposed to the violation of international or corporate best-practice standards on labour, sustainability and anti-money laundering and corruption.
"Given the power and reach of criminal organisations, however, and the inherent weakness of Mexican institutions when it comes to enforcement, companies will be unable to eliminate the risk of handling illegally-produced fruit," he said.