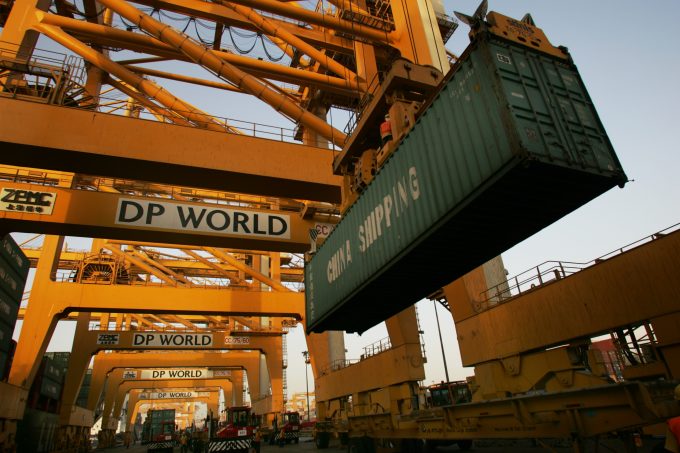 DP World has reported a 2.6% increase in container volumes for the nine months to September.
But it has warned of deceleration in the market, as its third-quarter numbers declined 1.4% on the same period last year.
Chief executive Ahmed Bin Sulayem said: "We have seen our volume growth decelerate due to the strong prior year performance and general caution in the market given the current uncertainty in global trade."
The company saw third-quarter volumes at its flagship Jebel Ali terminal in Dubai drop by 6.7% year on year, which it claimed was due to a preference for higher paying cargo.
"In the UAE, the volume weakness in the third quarter is mainly due to loss of low-margin throughput, where our focus remains on profitable cargo," he said.
Such is the size of its Dubai operations, that plummeting UAE volumes impacted three-month numbers for the wide Europe, Middle East and Africa region, which were down 4.4% to 7.3m teu for the third quarter.
However, overall volumes for the first nine months for Europe, Middle East and Africa were up 1.7% to 22m teu.
The company said: "Growth in Europe remained robust, with strong growth in London Gateway and Rotterdam."
Globally, its nine-month volumes hit 54m teu, and while all regions recorded growth its smallest market sector – America and Australia, counted as one region – saw the strongest increases as they were up 3.7% to 6.7m teu.
The port operator's largest market – Asia Pacific and Indian Subcontinent – saw growth virtually vanish, with third-quarter results up marginally to 8.4m teu.
Asia Pacific nine-month volumes also climbed on last year, up 3.1% to 25m teu, which is an improvement on its first half volume-growth performance, when the region was up just 1% year on year.
"On our wider portfolio, we have made good progress in strengthening our product offering to play a greater role in the global supply chain as a trade enabler," said Mr Bin Sulayem. "We continue to focus on delivering operational excellence, managing costs and disciplined investment to remain the port operator of choice.
"We are also pleased to state that despite the softer volumes, we are on track to meet market expectations."